Why do you need a 650w portable power station?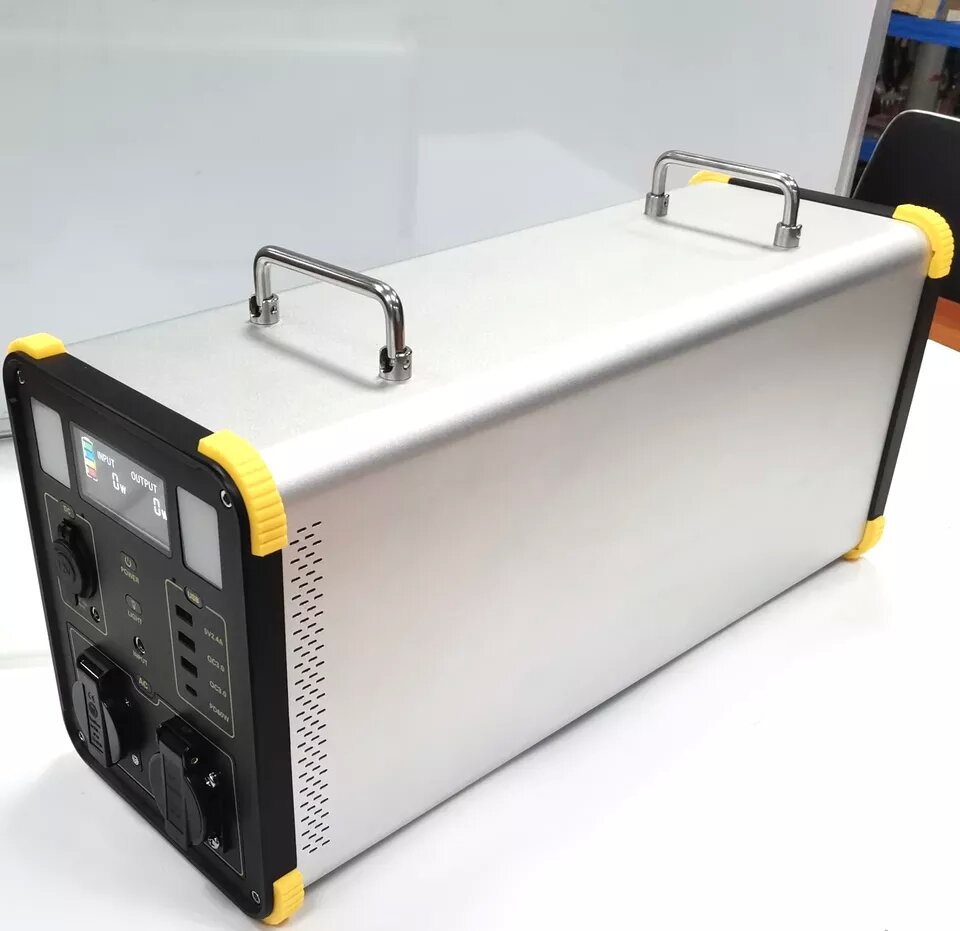 What exactly is a 650w portable power station for?
A 650w portable power station is a gadget with a 650-watt capacity that can store and provide up to that amount of power. It may run or charge various gadgets, including phones, laptops, lights, small appliances, and even certain power tools. It has a built-in battery and charging alternatives like solar panels or electrical plugs because it is intended to be portable. Its small size and low weight make it the perfect power source for outdoor sports, camping, emergencies, or as a backup power source.
How to Pick the Best 650w Portable Power?
Do you want the best portable power option for your requirements? If so, you've probably encountered a 650w portable power station. The best way to carry electricity everywhere you go is with a 650w power station. The station's effective design allows it to power a range of appliances and gadgets, making it a wonderful option for campers, tourists, and anyone who wants to recharge on the road. It is handy, transportable, and has the electrical capacity to run several appliances. A 650W power station is a terrific method to stay connected wherever you are since it has enough capacity to charge phones, computers, and many other devices. The following tips will help you select the best 650W power station:
Consider the battery's capacity in the power plant:
A battery with a larger capacity will provide your gadgets with greater power and a longer operating duration.
We also consider the external materials used and other features, such as handles. To raise this large item, a certain handle is required. Therefore, go for a surface that is both scratch- and scratch-resistant. Additionally, waterproof housing must be used to encase the battery pack.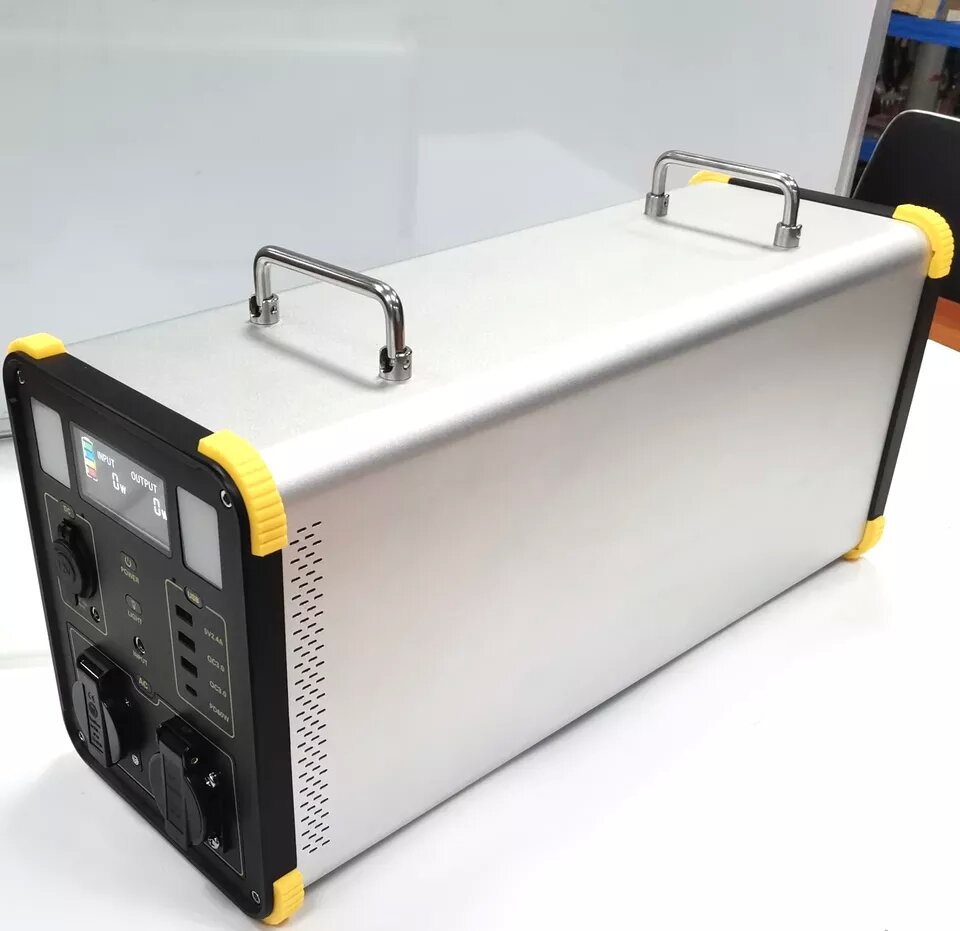 Check the kind and quantity of output ports:
The power supply unit must have enough suitable output ports to accommodate your device's charging requirements. USB, AC, DC, and automobile ports are typical output ports.
Most power stations available on the market need to be bigger and lighter to take on lengthy expeditions. Therefore, we suggest you choose a Jieyo portable power station that is handle-equipped and readily transportable. If the station is big and well-planned, it is hard to load and unload from a car or transfer into a dwelling.
Ensure the power station has various charging choices, including solar panels, wall outlets, and automobile chargers. Thanks to this, you will be able to recharge the battery in various circumstances.
Reliability of a Portable Power Supply:
Thanks to a state-of-the-art battery management system that protects against short circuits, overcharging, over-discharging, etc., a portable power station with a lithium battery are preferred to one with a lead-acid battery. Lithium batteries' stability and monitoring are well known. Despite being weaker than portable generators, portable power source offers numerous significant advantages in situations. Because they are silent and emissions-free, you may use them safely during power outages. Because there isn't an internal combustion engine, you don't need gasoline on hand, replace the engine's oil, or do any other standard maintenance.
Look for a portable power source that is small and light enough to be taken about and stored. Consider the power station's brand reputation, warranty, and pricing to ensure you receive a quality item that is within your price range.
Look for a power station that is robust and sturdy enough to resist outside and challenging situations. Look for extra features that can improve its functioning, such as LED lighting, an LCD screen, an integrated inverter, and various charging options.
What is the operation of a power supply?
A 650w portable power station is a device that delivers 650w power to your numerous gadgets, such as a tablet, phone, or flashlight, by storing it in an internal battery. It can run a variety of gadgets because of its DC and AC power connectors. With a power capacity, it is more powerful than a USB power bank or portable laptop charger. As a result, it is quite useful for outdoor activities such as lighting a campground, watching movies in the garden, or taking photos of the countryside.
Portable power units draw energy from solar chargers, power grids, or other off-grid technologies. The energy should then be stored in a large battery. Which power plant is most appropriate for a specific application is largely determined by the capacity of this internal battery. Once it has been fully charged, the portable power station can be used.
The output is obviously on the other side of the equation. A transportable power source must power the numerous devices that need that stored energy. The output includes USB ports, cigarette lighter connectors, and 650w wall plugs. Remember that portable power packs have a certain quantity of power they can provide before running out.
Conclusion:
A 650w portable power station is necessary for anyone who wishes to rely on a consistent source of electricity when away from home. Portable power packs provide a useful substitute for recharging electronic devices, including computers, tablets, cell phones, and other small appliances. This new technology will radically change the way we generate and store energy. We use the most advanced battery technology currently available to build premium batteries. We offer high-quality goods at competitive prices. We value our connections and think of our customers as enduring partners. We strongly emphasize our clients' demands and offer superb, individualized services. Our batteries are easy to install and provide polite customer service. JIEYO is committed to bringing market-leading breakthroughs in high-end portable power storage. Our portable power storage device has several characteristics in several series that boost energy density.