The Best Portable Power Stations for On-the-Go Charging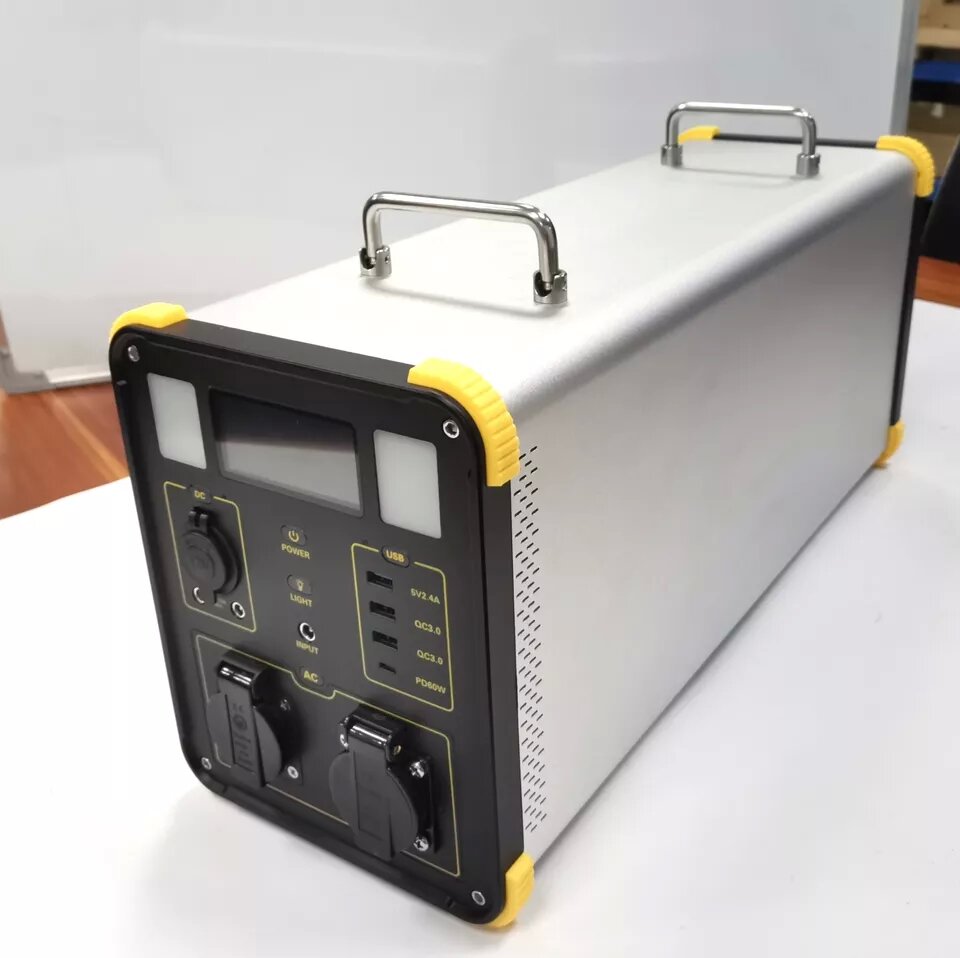 What does the best portable power station mean?
A portable power station is a crucial gear for any serious camper. You may use it even without energy to keep your lights on and your devices charged. They are also transportable, so you can bring them everywhere you go. While it supplies energy for lighting and other tiny appliances, your phone may be charged. Because they are available in various designs and sizes, you may choose the best portable power station that meets your needs.
A portable power station is an ideal solution for powering your camping equipment. In contrast to typical stations, they don't release any potentially harmful sparks or vapours. As a result, they are perfect for various environments, including inside and around people, pets, and kids.
What is the Need for a best Portable Power Station?
Online video and picture sharing in real-time are possible:
One of the finest aspects of camping is sharing every moment. You could share your experience with your loved ones or publish images and videos on social media to let people know what they are missing. With a portable power station, your gadgets will never run out of power.
Transportation that is lightweight and low-noise:
Have you ever gone camping and seen a neighbour switch on their generator and leave it going all night? Low noise and lightweight transportation? It is hard to sleep when there is this much noise. A portable power plant, in comparison. Unlike a typical generator, it provides enough power to run all of your appliances quietly. A portable power station for camping will be useful for those who prefer short journeys. Because it weighs just 26kg, it won't take up much space in your car or recreational vehicle, and you won't get tired hauling it about the campsite
To stay in touch with your loved ones:
People go camping to escape it all but still want to keep in touch with those they care about. It's critical to update loved ones on your whereabouts and send photos whenever possible. All of your gadgets may be powered by a power station, and you can quickly contact assistance in an emergency.
What are the amazing features of the best portable power station?
It has a 2150W battery capacity.
The output of AC electricity is 220V/50Hz.
Input DC is 12V10A.
It features an LCD and a charge duration of around 15 hours.
Discharge temperatures range from -10 to 40C, whereas charge temperatures range from 0 to 40C.
The storage temperature for a portable power station ranges from -20 to 45C.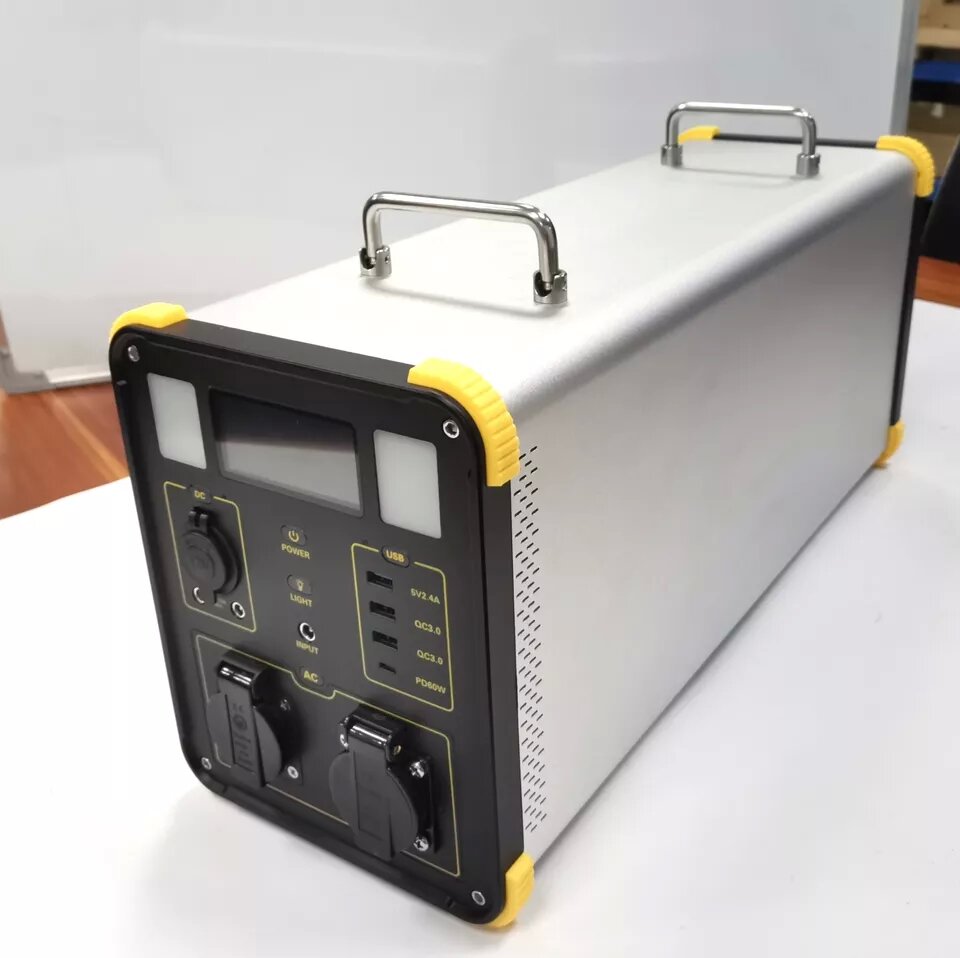 What Potential advantages Does Power station Provide?
Your best portable power station can offer electricity to your electronic devices while camping outside, including your camera, camping lighting, portable fridge, cellphones, tablets, and laptop computers. The portable power station may power up to 4000W of high-power equipment. To begin, connect them to the AC plug on the portable power station. They could provide your smartphones, tablets, and other rechargeable devices with continual power, keeping your youngsters busy on long car rides. With a portable power station, you can finish your outside duties without being concerned about a power interruption.
Your electronic devices are charged:
It's annoying if your phone's battery dies when you're outside enjoying nature. Or you're filming a gorgeous mountain range when your drone's battery dies. A portable power source may be used to fuel GPS trackers, tablets, and cell phones. Neither your smartphone nor your rechargeable lights will fail when you need them.
Portability and lightness:
Other power station have a number of drawbacks, including being difficult to transport due to their size and heft. They can't be used in your home or place of work because of this, making them difficult to carry and utilize everywhere you require power. Portable power stations are attractive because of how readily they may be transported to events where power is required, on road trips, or even when camping.
What are the merits of the best portable power station?
The best Portable Power Station is one of the most popular rechargeable batteries made with Nickel Metal Hydride (NiMH) technology. Its numerous advantages are its lack of maintenance, long longevity, and high energy density.
Its three converters, four outlets, and four 12-volt outlets can all power iPads, cell phones, and CPAP machines. Whether you're going camping or are stuck in traffic, this portable power station is the ideal traveling companion.
Thanks to its six charging connections, the gadget can accommodate all modern electronic devices, including tablets. There are two conventional wall outlets, two USB ports, and two cigarette lighter connectors.
Portable power units are great for camping since they provide a quiet and clean power supply. They are also quite easy to set up and operate and very versatile. Therefore, if you like camping, you know the need to be prepared.
Many consumer gadgets use them, including cameras, laptops, video game consoles, and commercial and industrial power backup applications. The battery backup solution, Portable Power Station, already has surge protection.
Conclusion:
The best portable power station can keep you powered up whether you're camping, at the beach, on a long drive, or want a dependable backup supply of electricity. It can power various devices, including a laptop, a phone, a tablet, and a camera. It is small and lightweight. We offer every item you require, including strong batteries with a long lifespan. To assure the quality of the end product, we exclusively employ premium components. The JIEYO website offers premium batteries for sale. We prosper when we deliver happy consumers. We supply new, creative batteries. We are committed to providing our clients with outstanding services and have productive working relationships with domestic and international clients. Obtain one right away.