The significance of 7.2V Nimh battery pack in our lives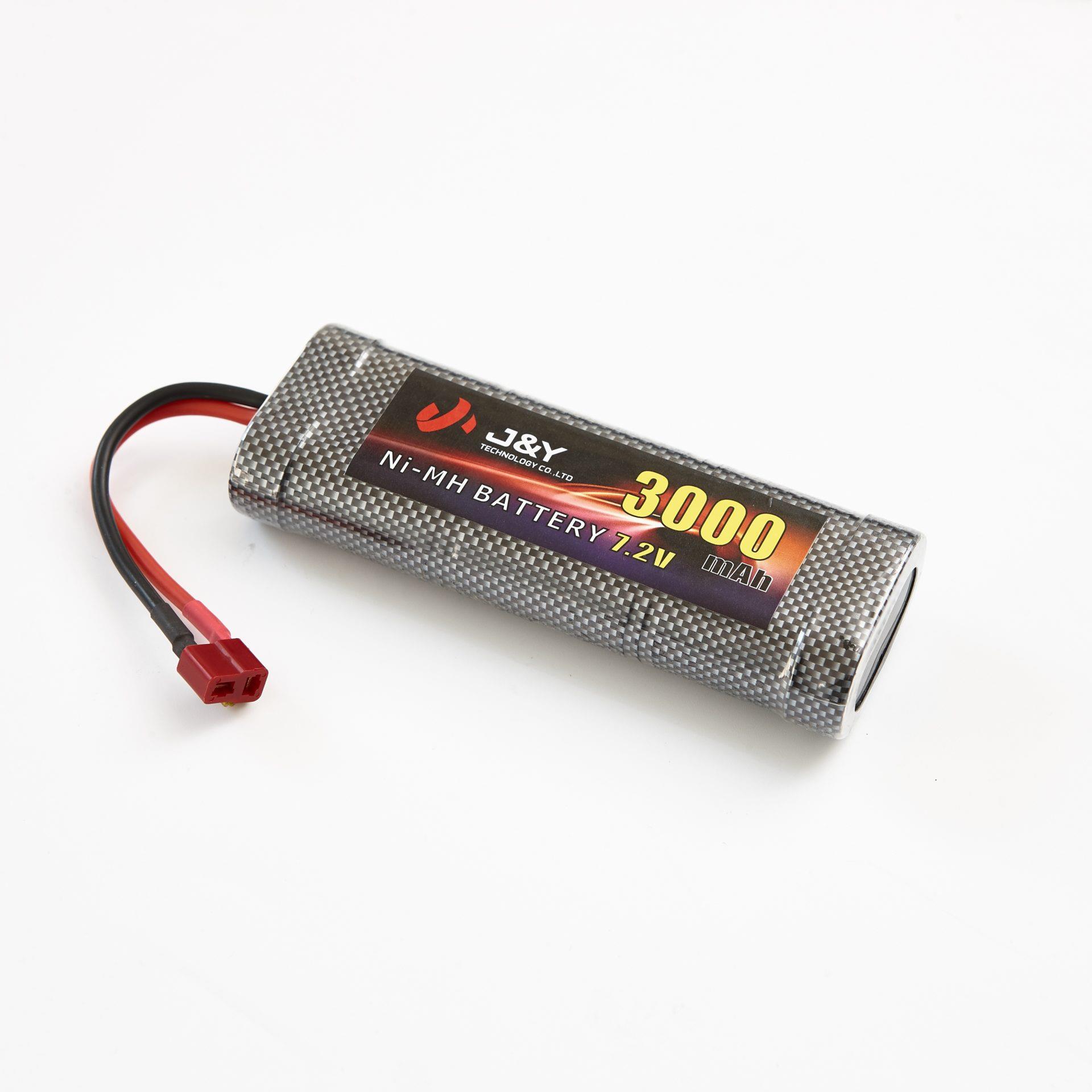 What is a 7.2V Nimh battery pack?
7.2V Nimh battery pack is the ideal power source and is perfect for use in various devices because it has enough power and is small. The pack can be charged in a couple of hours and is also incredibly simple.
Pack a Nimh battery pack if you have any summertime outdoor activities planned. Small electronic gadgets like GPS units, digital cameras, and two-way radios are ideal for this kind of battery. In an emergency, they work wonderfully for giving your laptop or cell phone backup power. Compared to conventional lead-acid batteries, Nimh batteries are more eco-friendly and can be recharged several times without losing capacity. So, if you're seeking a dependable, durable power supply for your upcoming hiking or camping vacation, think about a 7.2V Nimh battery pack as the best option.
Characteristics of 7.2V Nimh battery pack:
A 7.2V Nimh battery pack is a fantastic option.
Compared to other battery kinds, Nimh batteries are more ecologically friendly.
Nimh batteries offer a larger capacity than other batteries, so you may use them longer before recharging.
Nimh batteries may be recharged more frequently than other battery kinds, which can ultimately save you money.
Because Nimh batteries don't experience the memory effect, you can charge them anytime you choose without worrying that it will shorten their lifespan.
Nimh batteries are lighter than other batteries, making them easier to transport.
The 3000mAh capacity of NiMH battery pack can power RC cars and similar applications. It the designed and made to offer power when you need it for great RC racing performance.
Suitable for 7.2V RC batteries for your remote-controlled relaxations and RC vehicles, tanks, buses, and ships. We advise determining the RC unit battery section and matching the connection. All RC vehicles can accommodate a rechargeable battery packet constructed of sub-c battery cells.
You may charge your batteries whenever possible since the 3000mAh RC racing battery has a memory effect. High capacity nickel metal hydride battery pack for remote control automobiles. The 3000mAh high capacity NiMH battery pack can power your RC vehicle and associated uses much longer than NiCd cells.
• Usually has hundreds of rechargeable batteries.
Compared to nickel-cadmium batteries, it has a significantly larger capacity and is effective at high rate discharges. It also performs well across a wide temperature range. 0°C to 50°C Charging and 0°C to 50°C Discharging
Strengths and properties of a 7.2V Nimh battery pack:
Output:
Specially created and produced for outstanding RC racing performance and provides power when required. The maximum discharge rate of the 7.2V RC battery is 30A, which will maximize the performance of your RC device.
Popular 7.2V RC:
7.2V RCs to get the greatest performance out of your remote-controlled and relaxations with RC vehicles,
Size:
The RC racing battery fits all RC vehicles and comprises sub-C battery cells. It allows rapid charging for quicker charging periods and includes a standard connection. Dimensions: around 25*45*135mm; Weight: 420g
Longer living battery:
The rechargeable NiMH battery pack from jieyo has no memorial effect, allowing you to be responsible for your batteries whenever you choose. You won't need to be concerned about long-standing memorial impacts even when they are nearly full or half depleted. No need to discharge before recharging.
Battery specification 7.2v 3000mAh Nimh battery pack with Deans connector for RC car:
Power:7.2
3.0Ah capacity
3.0Ah capacity
30A maximum discharge current
Charging Temperature: 0~45℃
Release Temperature: -20 to 50 °C
Dimensions: around 25*45*135mm;
Weight: 420g
Five hundred cycles are in a cycle.
Increase the lifespan of your NiMH battery pack by following these guidelines:
When you initially get your new battery pack, fully recharge it.
Avoid overcharging the battery and stop using it as soon as you see a performance decline.
Avoid overcharging the battery and take it out of the charger once you're done.
Because heat shortens the battery's lifespan, avoid charging or discharging when it's warm. Always wait until the battery is at normal temperature before using or charging them.
To prevent over-discharge, don't supply the battery at little current and recharge it after every usage.
Never expose the battery to heat or direct sunlight; keep it in a dry, cold environment.
If the battery will be inactive or stored for an extended period, recharge it every six months.
Where may NiMH batteries be used?
Personal care: A high-quality 7.2V Nimh battery pack that has been tested and proven reliable. It is easy to install and operate, lightweight and compact size. They are easy portability and long-lasting battery life, and this battery pack is ideal for those looking to capture their adventures on the go.
Toy batteries are important because they help keep toys running for longer periods. The 2V Nimh Batteries are designed for toy applications.
IT is an ideal power source for your vehicle. It has been designed to be used as a replacement for the stock battery. The Nimh Battery Pack is a great way to keep your car running longer. This battery pack is compatible with most vehicles. This battery pack is easy to install.
Conclusion:
This battery pack is made from high-quality materials and has been tested rigorously to ensure reliability. JIEYO offers 7.2v Nimh Battery Pack is one of the best choices for power storage. It is a high-quality Nimh battery pack made from top-grade cells. It has a capacity of about 3000mAh. This new technology will completely alter the way we produce and store power. We appreciate your comments and will take all necessary steps to address your concerns. 24/7, our customer support department is here to assist you. Soon, we hope to be of service to you. Purchase one now from our website. Get your today!