All-in-One Home Energy Storage System: What You Know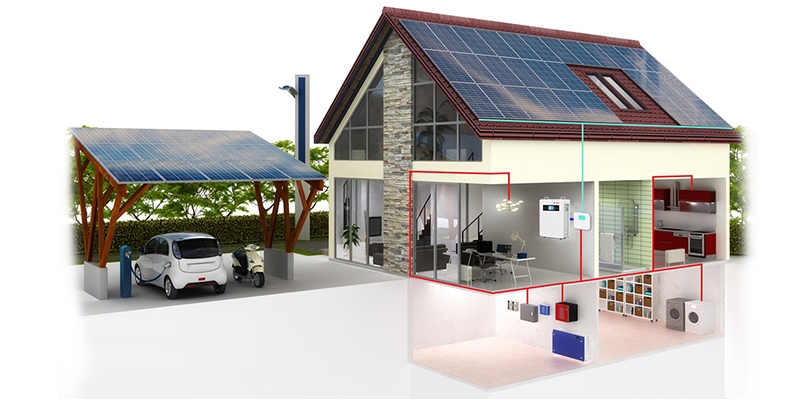 In an era where sustainable living and energy conservation are paramount, the demand for efficient home energy storage solutions has soared. Enter Jieyo Technology, a leading manufacturer at the forefront of the energy storage industry. With its cutting-edge All-in-One Home Energy Storage System, Jieyo Technology is revolutionizing the way homeowners manage and utilize their energy resources. This blog post delves into the features, benefits, and significance of this innovative system, which promises to reshape the future of residential energy management.
I. Unleashing the Potential of Renewable Energy
In recent years, renewable energy sources such as solar and wind power have gained considerable popularity due to their environmentally friendly nature. However, harnessing the full potential of renewable energy often poses challenges when it comes to storing and utilizing it efficiently. The All-in-One Home Energy Storage System bridges this gap by seamlessly integrating with renewable energy sources, ensuring that excess energy is stored and readily available when needed.
II. Comprehensive Energy Management
Jieyo Technology's All-in-One Home Energy Storage System offers homeowners a comprehensive energy management solution. Equipped with advanced monitoring and control features, this system allows users to monitor their energy usage, track energy production from renewable sources, and optimize energy consumption patterns. By analyzing real-time data, homeowners can make informed decisions about their energy consumption, leading to increased efficiency and cost savings.
III. Energy Independence and Backup Power
One of the standout features of Jieyo Technology's All-in-One Home Energy Storage System is its ability to provide energy independence and backup power. During periods of power outages or when the demand for electricity surpasses the supply, this system automatically switches to stored energy, ensuring an uninterrupted power supply for essential household appliances. This feature not only enhances convenience but also provides peace of mind during emergencies.
IV. Smart Integration and User-Friendly Interface
Recognizing the importance of user experience, Jieyo Technology has designed the All-in-One Home Energy Storage System with smart integration capabilities and a user-friendly interface. The system can be seamlessly integrated with smart home automation devices, allowing homeowners to control and monitor their energy consumption remotely. With the user-friendly interface, adjusting settings and accessing energy-related information becomes intuitive, empowering users to have complete control over their energy management.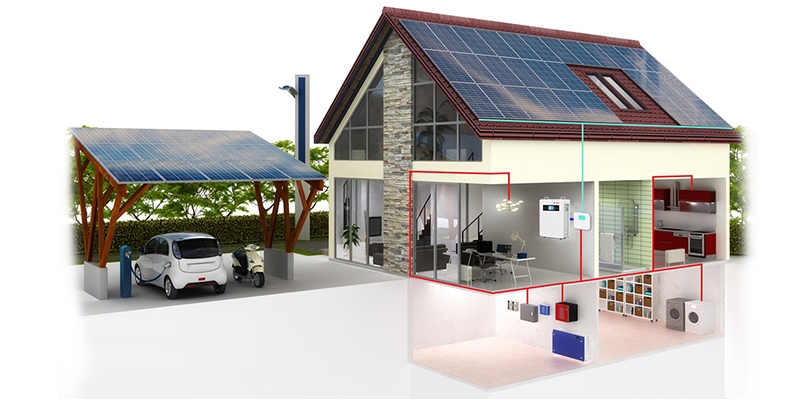 V. Sustainable Living and Cost Savings
By utilizing Jieyo Technology's All-in-One Home Energy Storage System, homeowners can actively contribute to a sustainable future while enjoying significant cost savings. With the ability to store excess energy generated from renewable sources, households can reduce their reliance on the grid, effectively lowering their electricity bills. Moreover, by optimizing energy usage and avoiding peak-hour consumption, users can take advantage of time-of-use pricing models, further maximizing their savings.
Ⅵ. Tips to Choose All-in-One Home Energy Storage System
1. Assess Your Energy Requirements:
Before diving into the world of all-in-one energy storage systems, it's crucial to determine your household's energy needs. Consider factors such as the size of your home, average daily energy consumption, and any specific energy-intensive appliances you rely on. This assessment will help you understand the capacity and power output requirements of the system you should consider.
2. Research Reliable Manufacturers:
When it comes to investing in an all-in-one home energy storage system, reliability, and quality should be at the top of your priority list. One notable manufacturer to consider is Jieyo Technology. Known for its cutting-edge innovations and industry expertise, Jieyo Technology has built a reputation for providing robust and efficient energy storage solutions. Research various manufacturers and look for those with a proven track record, positive customer reviews, and warranties that inspire confidence.
3. Consider Battery Capacity and Scalability:
The battery capacity of an all-in-one home energy storage system determines how much energy it can store. Evaluate your average daily energy production and consumption to determine the appropriate battery capacity for your needs. Additionally, consider the scalability of the system. You may want to expand your solar panel array in the future or increase your energy storage capacity. Ensuring that the system allows for easy scalability will save you from future complications.
4. Evaluate Efficiency and Power Output:
Efficiency is a critical factor to consider when selecting an all-in-one home energy storage system. Higher efficiency means less energy loss during the charging and discharging process, resulting in more usable energy for your household. Additionally, evaluate the power output of the system to ensure it can meet the demands of your appliances during peak usage. Look for systems that offer high-efficiency ratings and adequate power output to cater to your needs.
5. Integration with Renewable Energy Sources:
If you have existing solar panels or plan to install them in the future, ensure that the all-in-one energy storage system you choose seamlessly integrates with renewable energy sources. Compatibility between the system and your renewable energy setup is crucial for efficient energy generation, storage, and consumption. Verify that the system supports common solar inverter technologies and has the necessary communication interfaces.
6. Explore Smart Energy Management Features:
Many advanced all-in-one home energy storage systems offer smart energy management features that optimize energy consumption and savings. These features may include load shifting, time-of-use optimization, and grid interaction capabilities. Assess the available smart features and choose a system that aligns with your energy management goals, allowing you to maximize energy efficiency and minimize costs.
Conclusion:
Jieyo Technology's All-in-One Home Energy Storage System is a game-changer in the field of residential energy management. By seamlessly integrating with renewable energy sources, offering comprehensive energy management, providing energy independence and backup power, and featuring smart integration and a user-friendly interface, this system empowers homeowners to take control of their energy consumption while contributing to a sustainable future. With Jieyo Technology leading the way, the era of efficient and eco-friendly home energy storage has arrived.