Long life cycle of Dyson battery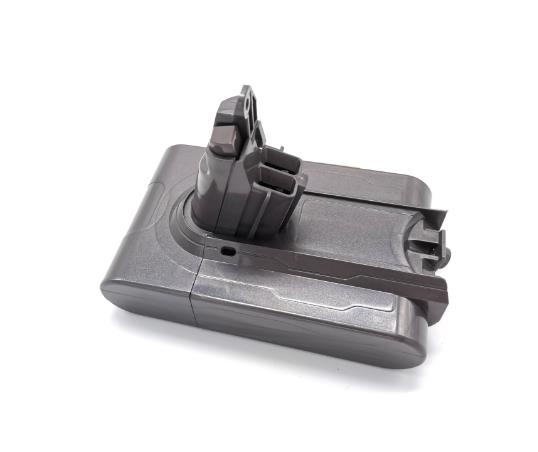 How does the Dyson battery work?
It is made of lithium-ion cells convert kinetic energy into electrical energy. This means you can keep your batteries charged for longer than ever before. It's also known as the "Vacuum Battery," a game changer. It has a fantastic new battery technology that makes its products even better.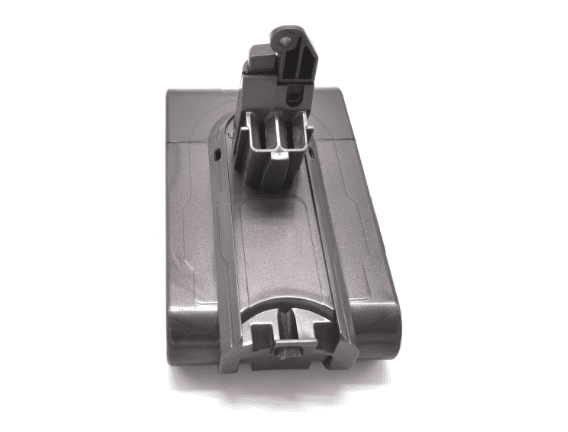 Components of Dyson battery:
The battery system essentials are as follows
Lithium-Ion Cells
BMS (Battery Management System)
What is the secret behind its success?
Batteries have been around for decades now, but their latest innovation is the Dyson battery. It uses new battery technology to create an ultra-powerful suction force. The main factor is the battery management system (BMS), which monitors, controls, and protects the battery from any unforeseen damage.
What are the Dyson battery's advantages that make it superior to others?
The elements listed below have the most significant influence on a customer's decision to purchase our product.
It has an innovative power system that allows you to clean without worrying about running out of energy.
You do not have to worry about running out of power because you can charge it up while on the go. This makes it perfect for cleaning your house or office.
It is a rechargeable battery that can be used in many different ways.
With its high power efficiency, great flexibility, and long life cycle, it would be a good choice for various applications.
It allows people to do things they never thought possible before
Clean up your house using just one small machine
This battery also has an intense suction action, making vacuuming as simple as sweeping.
This battery also makes the vacuum cleaner extremely lightweight. It doesn't take up much space at all and can be easily stored.
You no longer have to worry about running out of power while cleaning.
Technical specification of Dyson battery:
Voltage: 21.6 volts
Max charging current: 2.0Ah Capacity: 2.0Ah
Maximum discharge current: 20A
The temperature of Charging: 045°C
The temperature of discharge: -2050°C
What are the critical factors that a product has?
Following are the essential factor of the Dyson battery that is given below:
Start cleaning in no time:
These included a battery and two screws, as well as everything you need to start immediately cleaning your environment.
Quick and secure charging: Extremely efficient charging can be completed in 1-3 hours. Internal overcharge protection It charges significantly faster than other rechargeable batteries. It is possible to charge up to 100% of it.
Specifically designed for your vacuum:
This product is simple to use and provides easy access. You can take this product with you anywhere and at any time.
You no longer have to be concerned about your battery dying. Nothing can stand between you and your lovely home while having this product.
Say goodbye to those annoying vacuum cords. This genuine battery changes your attitude towards vacuuming.
A well-known brand with proven results. It can be relied on to keep the entire house clean.
Although new batteries are not expensive, the price will vary depending on the model and whether you are purchasing a battery.
Their most tremendous appeal is that they don't need ongoing upkeep. They belong to the category of sealed maintenance-free batteries. Plug in, operate, and charge. There is no watering.
Procedures for ensuring long-term viability:
The Dyson battery will last a long time by taking the following actions.
Read the initial charge instructions carefully:
You must fully charge and drain the device two to three times during the initial phase. Depending on the circumstances, the process will vary. The trick is to thoroughly read the handbook before using it.
Fully recharge every six months:
To keep the battery in good working order, recharge it every six months.
For prolonged periods of inactivity, remove the battery:
Remove the battery from the system if you're going on vacation and won't be using it for several months. The robot could also be turned off, but I'd instead remove the battery to ensure it doesn't completely discharge. The batteries are recommended to be removed from the robot for long-term storage.
ASAP, power up the robot:
Don't leave the system running on a low or empty battery. By doing this, the battery will deteriorate faster. After each run, recharge the robot and keep it fully charged.
The total charge/discharging cycle is represented by the discharge. Where one cycle equals one hundred percent. The state of charge work in tandem: as the depth of Discharge increases, so does the state of charge. The depth of discharge and battery cycle life are directly related. The number of cycles a battery can provide grows exponentially with discharge depth and can significantly extend the product's cycle life.
Don't miss out on this opportunity:
Now is the time to purchase a Dyson battery due to its protection, monitoring, cell balancing, authentication, and gauging factors. It will provide you with a competitive advantage as well as make your life easier. Don't waste your time on low-priced, low-profile items.
Conclusion:
Dyson battery is the most affordable and dependable product on the market; learn more here www.jieyobattery.com . This is the best product for shopping, whether for personal or business reasons. It has a reliable supply chain and cutting-edge manufacturing and processing technology. Advanced testing equipment and quality control teams were used on all in-stock items. The finished product was thoroughly aged and tested for quality. JIEYO offers the most cost-effective way to obtain a functional product. The most brilliant engineers created this product. The product you select is worthwhile to buy. You can rely on us not just once but all the time. Our number one priority is to ensure your complete satisfaction.