The Benefits of NiMH Battery Technology from a Leading NiMH Battery Manufacturer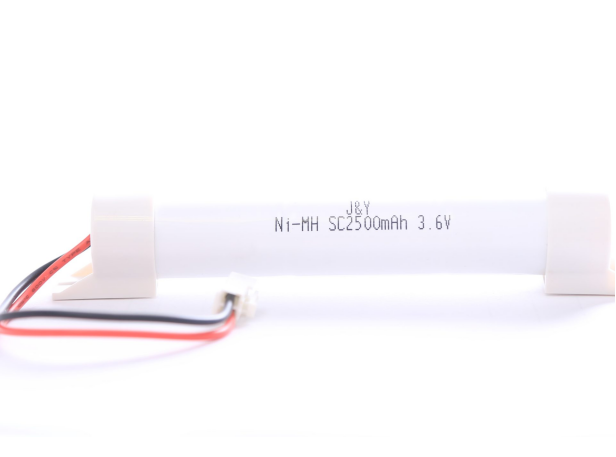 Are you curious about NiMH batteries?
Electronic devices like remote-controlled vehicles, handheld games, and digital cameras typically use rechargeable NiMH (Nickel-Metal Hydride) batteries. The earlier Nickel-Cadmium (NiCd) batteries are being phased out due to environmental concerns and are replaced with these batteries. NiMH batteries are superior to NiCd batteries in several ways. They have a higher energy density, which enables them to store more energy in the same volume. Because they also have a smaller memory impact before recharging, they don't have to be entirely exhausted. NiMH batteries are superior to NiCad batteries in several ways..
They are safer than NiCd batteries since they don't contain harmful cadmium. They last less time than other rechargeable batteries, such as Lithium-ion batteries. Additionally, they self-discharge more quickly while not in use, which causes them to lose their charge more quickly. NiMH batteries are a well-liked solution for many electrical gadgets due to their high energy density and low toxicity. They are not, however, the best choice for gadgets that need a lengthy battery life or are only sometimes used.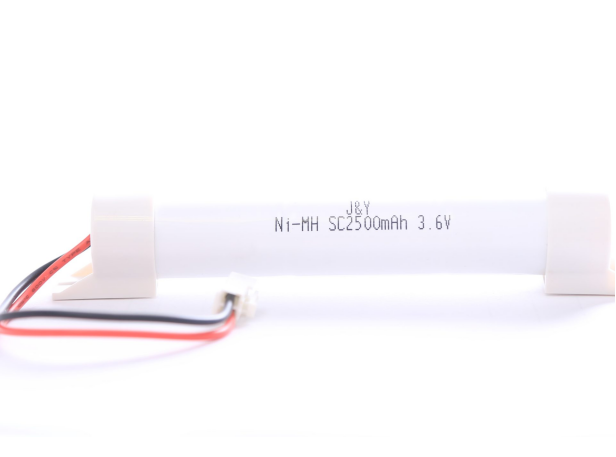 JIEYO is the top-rated NiMH battery manufacturing company:
As we use more and more electronic devices in our everyday lives, rechargeable batteries are becoming more and more crucial. Because we are dependable, have a high energy density, and can be recharged, Ni-MH batteries are a common option.
JIEYO Technology Co., Ltd. is dedicated to creating high-quality goods that satisfy the expectations of its clients as a high-tech manufacturer. To keep ahead of the competition and offer cutting-edge solutions to clients, it's also critical to study and develop new battery technology continuously. It's also critical to consider how batteries affect the environment and ensure they are disposed of appropriately. Many rechargeable batteries contain hazardous substances that, if not disposed of properly, can harm the environment.
JIEYO is a company that puts the requirements of its clients first by offering battery solutions that not only address their demands but also include a guarantee and post-sale technical assistance. This demonstrates a dedication to ensuring clients are happy with their purchases and have the assistance they require to handle any problems. To further address the unique needs of its clients, JIEYO also provides customized services. In general, this customer-centered strategy can result in a rise in client loyalty and happiness.
The Advantages of Purchasing NiMH Batteries from a Reputable Manufacturer:
Our batteries have several advantages over other disposable and rechargeable batteries. We provide consumers who need a steady power source for their electronic devices with an economical and environmentally responsible option. Compared to other types of rechargeable and traditional disposable batteries, rechargeable NiMH (Nickel-Metal Hydride) batteries provide numerous benefits.
Strong client relationships built on trust, openness, and quality are important to JIEYO Technology. JIEYO suggests that they are devoted to giving their consumers ongoing assistance and service by emphasizing a "lifetime partnership," even after completing the first transaction. This strategy can promote customer loyalty and a relationship of trust and dependability between the business and its clients. The fact that JIEYO Technology is confident in its capacity to sustain a long-term connection with its clients also implies that they place high importance on offering great products and services.
To maintain the efficiency and dependability of our NiMH batteries, we are dedicated to employing only the best cells and components during the production process. Our production methods are also optimized to create high-quality batteries at scale while minimizing waste and having a minimal impact on the environment.
We take pleasure in our reputation for providing our clients with high-quality, dependable NiMH batteries. We are continually trying to advance our technology and business procedures to remain at the forefront of the sector. We would be pleased to collaborate if you seek a trustworthy partner to supply you with specialized NiMH batteries for your electrical applications.
We have in-depth knowledge of the technology and its uses as a business specializing in producing and assembling NiMH batteries. We collaborate closely with our customers to comprehend their specific demands and provide specialized battery solutions that satisfy their objectives.
The technological advancement of NiMH technology for automotive applications:
NiMH (Nickel-Metal Hydride) batteries have long been popular for automotive applications due to their low cost and high durability. Hybrid electric vehicles (HEVs) on the road use them. Their lifetime is longer, and they have a higher energy density. Recent developments in NiMH technology have improved the technology's suitability for automotive applications, though. One of the crucial areas of development has been the development of new electrode materials, which can increase the battery's energy density and enhance its overall performance.
Another area of advancement is the development of new production methods that can reduce the cost of NiMH batteries and make them more accessible than lithium-ion batteries. For instance, new cell assembly and electrode manufacturing methods have been created, which can reduce production costs while raising the battery's energy density. They continue to be a well-liked choice for electric hybrid vehicles. The recent advancements in NiMH technology make them a more appealing choice for automotive applications, even though they may still be used in some cars.
Conclusion:
The nickel metal hydride battery (NiMH) has become increasingly popular over the past few decades due to its higher energy density and environmental friendliness than other rechargeable battery chemistries. JIEYO offers the best batteries imaginable to its customers. Our thorough quality control process guarantees the finest standard of goods. Every batch of batteries is evaluated for efficacy by a technical team. JIEYO is a trustworthy, high-quality NiMH battery manufacturer crucial for ensuring your goods function properly and effectively. NiMH batteries are an excellent alternative for powering a range of devices. We're pleased to introduce you to the leading producer of NiMH batteries on the market.