Portable Power Station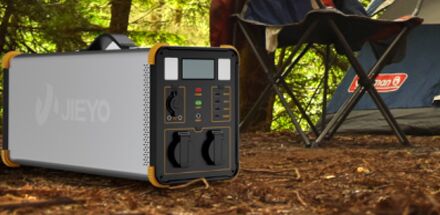 Introduction
JIEYO is committed to bringing new developments in high-quality portable power storage to market. Our portable power storage solution offers the advantages of higher energy density with various functions in different series.
Features
High-quality Lithium-ion battery and Lithium Iron Phosphate Batteries.
Longer available work time.
Fast Charging; stable and safe performance.
Support OEM/ODM for portable power solution.
Case Study
Portable Power Station use for
– outdoor lighting
– outdoor camping
– outdoor party
– home emergency power supply
JIEYO Portable power station

Specification:
650W portable power station
AC220/110V Output - DC Output/USB/QC/Type-C/12V/LED Light
1000W portable power station
AC220/110V Output - DC Output/USB/QC/Type-C PD60W/12V/LED Light
Features:
Long cycle life
High Capacity
Multi DC Output power supply - Safe protection function of BMS