1000W Portable Power Station Portable Power Supply Portable Power Source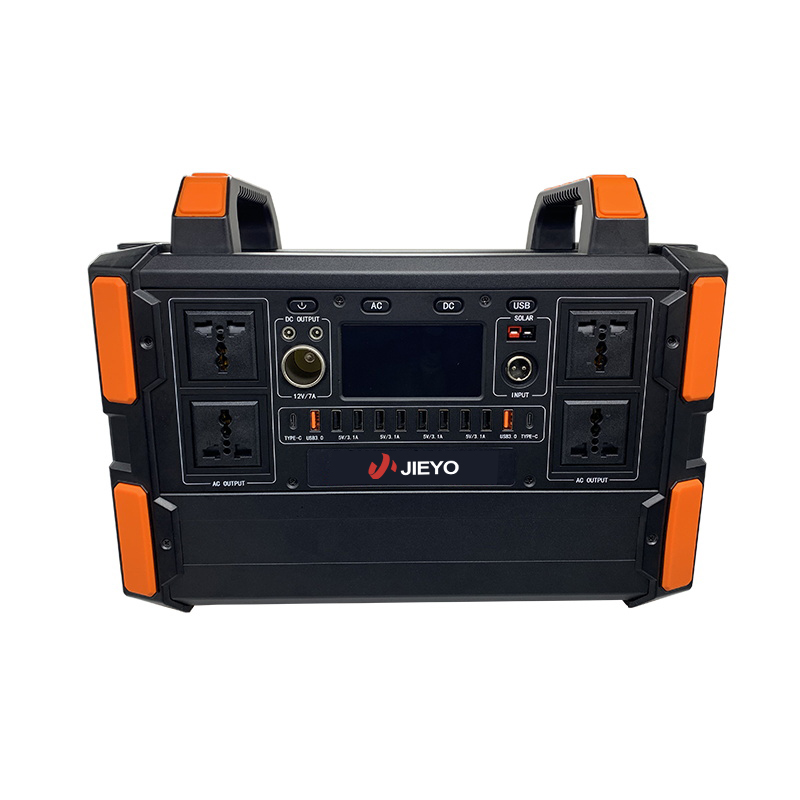 A portable power station is the best option if you need to juice up common personal electronics and small appliances while spending long periods of time away from household AC outlets, or if you want to have backup power ready to go in case of an emergency.
Model/Type: JY1000
Battery Capacity: 1120Wh
Rated Power: 1000W
AC Output: 230V/50Hz 1000W*4(Pure Sine Wave)
USB Output: 5V/3A*8,QC3.0*2,PD18W*2
Wireless Charge: Yes
Flash Light: Yes
DC Output: 12V/7A*3
Charge power: Power adapter :25.5V/6A、Solar panel charging:DC 25-30V/8A
Charge Time: About 8 hrs
Cycle life: 2000 Cycles to 80% + Capacity
LCD Display: Power Display
Weight: 15 Kg
Charge Temperature: 0℃~40℃
Discharge Temperature: -10℃~40℃
Storage Temperature: -20℃~45℃
Dimension: 395*215*295mm(L*W*H)Accessory: Power Adapter*1、Manual*1、Solar panel(optional)
*The above data is for reference only. CONTACT US for detailed information and customized solutions.