12V 20Ah LiFePO4 Battery Pack
12V 20Ah LiFePO4 battery pack for swap station solar system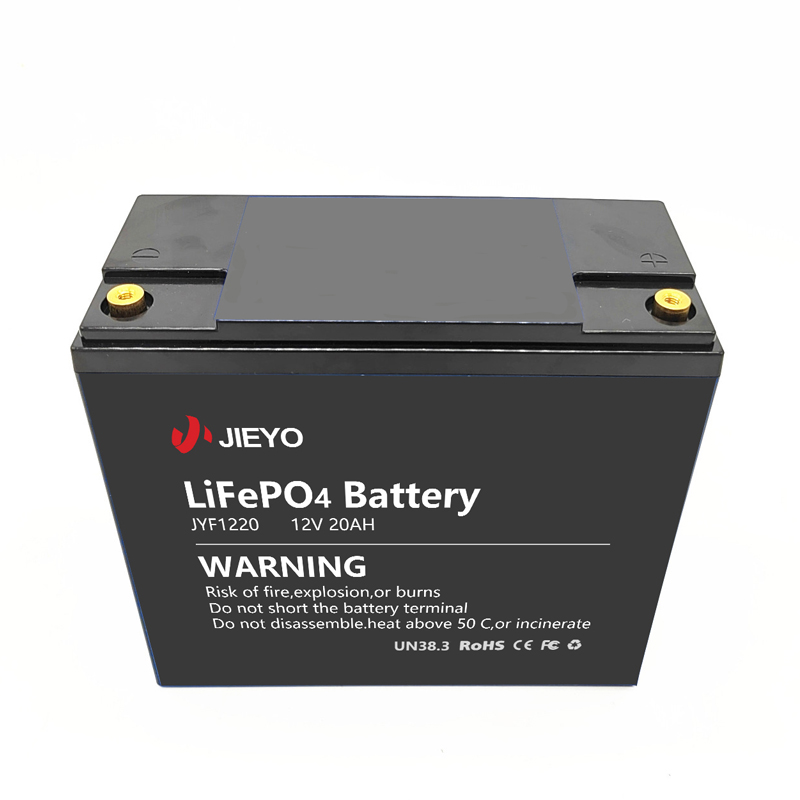 This 12V lifepo4 battery can achieve more than 6000+ cycles, which lasts up to 4 times longer than a lead-acid battery battery. The inside BMS can automatically stop recharging under the temperature of 0 ℃ and also can prevent the battery from the most common issue, such as temperature volatility, overcharge, over-discharge, over-current, overloading, overheating. It also can be extended up to 4 in series and 4 in parallel (Max 4S4P) to get more capacity (Max. 400Ah) and higher voltage. This 12V lifepo4 battery can widely run your golf cart, RV, motorhome, boat, marine, camper, electric forklift, trolling motor, electric motorcycle and so on.
Rating
Voltage: 12V
Capacity: 20Ah
Max charging current:20A
Max discharging current: 30A
Charging Temperature:0~45℃
Discharging Temperature:-20~55℃
Size: approximate 181*76*179mm
Weight: about 2500g
Cycle Life:2000cycles
Warranty:1year
Application: swap station solar system
Safety performance: battery pack comply with UL and IEC standards
Shipping terms: FOB Shenzhen or HK (C&F and DDP terms are available too),By Air,By Courier
Our production advantage
*Production by automatic production line with high quality materials
*Smart BMS
*Skilled workers
*Full aging time
*Strictly quality control on each progress
*Fast delivery time
Other Service
*Provide OEM/ODM service for all kind of battery pack
*Supply pack design and solution
*The above data is for reference only. CONTACT US for detailed information and customized solutions.