20KW High Voltage Battery Energy Storage System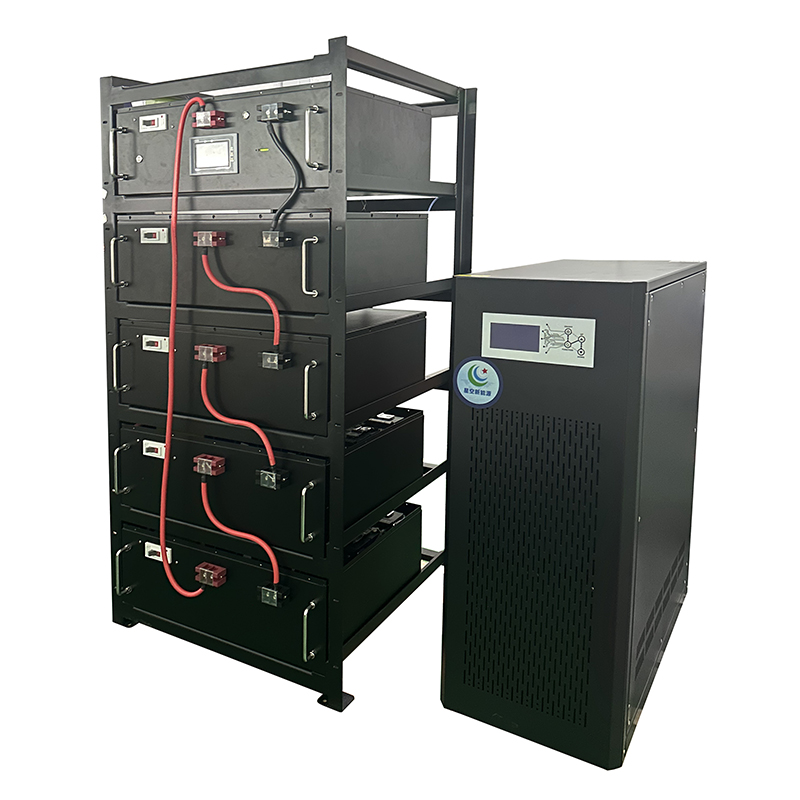 High voltage battery is a battery with a higher energy density than normal batteries. these batteries can charge and discharge a lot faster than other batteries, giving them more stable charge cycles and longer battery life.
Battery Performance
Model/Type: JYHV20
Energy (Wh): 204.8V/105Ah 21.5KWh
Standard voltage: DC-204.8V
Charge protection voltage: DC-236.8V
Discharge protection voltage: DC-160V
Charging temperature range: 0℃-55℃
Discharge temperature range: -20℃-60℃
Relative humidity: 45%~85%
Storage (within 1 month): -20℃~45℃
Storage (within 1 year): 0℃~35℃
Storage humidity: <70﹪
Charging current (A): <150A
Standard discharge current (A): <155A
Maximum discharge current (A): <160A
Weight (kg): About 350kg
Size high * width * depth (mm): 530mm*660mm*1610mm(L:W:H)
Communication function: RS485、RS232、CAN
Multi-function Inverter/Charger (three phase ) (Optional)
AC input function: 300-475VAC(Three phase) / ≤45A
PV input function: 240-360VDC / ≤100A
AC output function: 380VAC(Three phase)
Output frequency: 50Hz/60Hz
Inverter power: 30kVA
Solar Panel(Optional)
Maximum Power Pmax: 550W
Maximum Power Voltage: 41.96V
Maximum Power Current: 13.11A
*The above data is for reference only. CONTACT US for detailed information and customized solutions.