300W Solar Power Genertator Portable Solar Generator With Solar Panel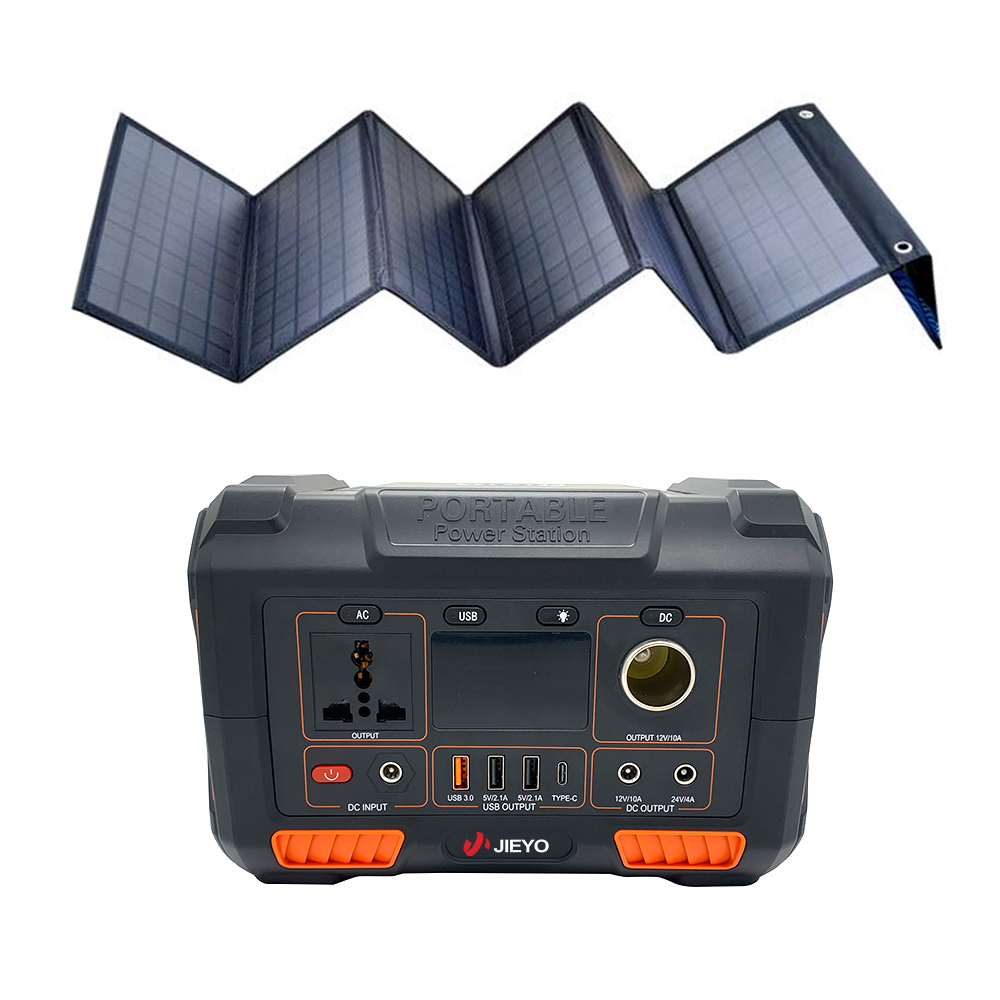 A solar power generator works by capturing solar energy with solar panels and store it as electricity in a portable power station. solar power generator provide a reliable green energy solution whether you're on the go, off-the-grid, or need emergency power during a blackout.
Model/Type: JY300
Battery Capacity: 285Wh(Lithium-ion)
Rated Power: 300W
AC Output: 230V/50Hz 300W(Pure Sine Wave)
USB Output: 5V/2.1A*2,QC3.0*1,PD18W*1
Wireless Charge: Yes
Flash Light: Yes
DC Output: 12V/10A*1,24V/4A*1
Charge power: Power adapter :15V/3A、Solar panel charging:DC 13-26V/3A
Charge Time: About 7 hrs
Cycle life: 800 Cycles to 80% + Capacity
LCD Display: Power Display
Weight: 3.2 Kg
Charge Temperature: 0℃~40℃
Discharge Temperature: -10℃~40℃
Storage Temperature: -20℃~45℃
Dimension: 235*150*160mm(L*W*H)
Accessory: Power Adapter*1、Manual*1、Car charging cable、Solar panel(optional)
*The above data is for reference only. CONTACT US for detailed information and customized solutions.