Why You Should Consider a Robot Vacuum Cleaner Replacement Battery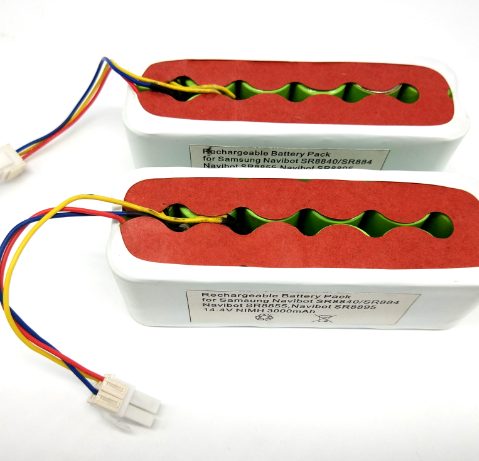 What does a replacement battery for a Robot vacuum cleaner mean?
With the development of robot vacuum cleaning technology, vacuuming is now more effective than ever. Replace the battery in your robot vacuum if it isn't operating correctly. But as time passes, their battery life gets shorter, and we have to buy new ones. It's time to replace the worn-out batteries in your vacuum cleaner with fresh ones. It swaps out the batteries that the majority of robot vacuums utilize. It has a built-in charger, a USB cord, and a simple battery replacement procedure.robot vacuum cleaner replacement battery
What does it mean to have a robot vacuum cleaner?
A piece of equipment that uses suction to clean floors is a robot vacuum. They tend effectively, are simple to set up and use, and don't need any upkeep. Our homes, workplaces, and commercial locations are now all occupied by this robotic vacuum cleaner. It removes dirt and dust much as a person would.
Using these easy steps, how to quickly change the batteries in a robot vacuum cleaner?
It takes little effort or time to change batteries.
We have to remove the lid first, and changing the battery takes a few minutes.
Take apart the portable vacuum to locate the screws and decide what kind of screwdriver is required.
The screws at the bottom should be removed.
After unpacking, clean up the dust and search for all necessary parts while taking notes or pictures.
Now, take care not to break any connections as you gently remove the controller, battery pack, and motor.
Now name the batteries and draw a wiring diagram on the blank sheet of paper.
Put the new battery in the robot vacuum after removing the old one.
Assemble the gadget and put the batteries and other parts back where they belong so that it is ready for the initial cleaning procedure.
When changing the robot vacuum cleaner replacement battery, keep the following in mind:
When substituting new batteries for old ones, the Battery Management System (BMS) and comparable elements should be considered.
Battery physiology.
Size and number of batteries.
Maximum charging or discharging current, battery capacity.
Why is the battery in our robot vacuum cleaner required to be changed?
Because its battery is dead, the robot vacuum cleaner is not functioning correctly. It must be replaced; there is no other option. For a Robot vacuum cleaner Replacement battery to operate effectively and well, a new battery is one of the finest solutions.
Our present vacuum cleaners' batteries can't be recycled. Thus we need a robot vacuum cleaner replacement battery. They include poisonous substances, including arsenic, mercury, lead, and cadmium.
Do not throw away your old vacuum cleaner since the battery is dead; doing so will make it safer for us and the environment and more ecologically friendly. It is easily repairable by you.
As the equipment that consumes the most electricity in a typical home, replacing the vacuum cleaner's batteries with new ones would assist cut down on energy use.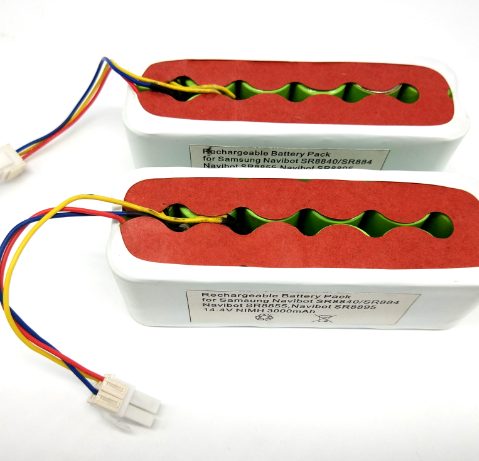 Tips for understanding the value of a robot vacuum cleaner replacement battery:
Robot vacuum cleaner replacement batteries are essential since the power most home gadgets. You can be left without electricity when they malfunction until a repairman shows up. The need for replacement batteries is significant due to the anticipated 20 billion robot vacuums sold globally.
Fortunately, a simple solution involves utilizing a replacement battery rather than throwing the old one away.
It is intended to serve as a backup battery for the robot vacuum cleaner you currently own.
When you can quickly replace the battery yourself, it makes sense to do so rather than spend hundreds of dollars on more expensive robotic vacuum cleaners.
You'll be faced with a worthless gadget after the batteries die. It does not imply that technology is no longer used. You must take the action of changing it with another step.
You must frequently change the battery in your device, regardless of whether it is an old or new model.
You only need to swap out your outdated battery for a fresh one to speed up and simplify cleaning. The battery is simple to change on your own.
Changing the batteries in your robot vacuum cleaner will save you time and effort.
Benefits of a replacement battery for a robot vacuum:
Performing like an original battery:
The replacement battery for the robot vacuum cleaner performs like the original battery, thanks to its built-in characteristics. It operates as rapidly as the original one and is simple to set up and use.
No need to purchase new appliances:
You no longer need to invest additional funds to purchase a new robot vacuum cleaner. A robot vacuum cleaner replacement battery is the ideal fix if the original battery is dead. Additionally, it is a means of saving money.
100% interchangeable with the original:
High-quality replacement batteries for robot vacuum cleaners will perform correctly and last longer without recharging.
If the robotic vacuum cleaner's original batteries run out of juice or break down, the manufacturer will replace them with replacement batteries. These new batteries for robot vacuums will function well.
Conclusion:
Our robot vacuum cleaner replacement battery is dependable and of good quality. Both installation and use are simple. Are you seeking the finest replacement battery for a robot vacuum? You are in the proper location. We'll provide you with all the information you require about them. We can assist you by providing you with premium robot vacuum batteries to swap out your worn-out ones. Our shipping service is quick. Purchase new JIEYO batteries right now and start using them. We exclusively provide authentic replacement batteries for cleaners. You can depend on us every time, not just once. You being delighted is our main priority. Most of the solid robotic vacuum cleaner battery brands on the market are still compatible with our batteries.