Unlock your outdoor adventure with the 1000W portable power station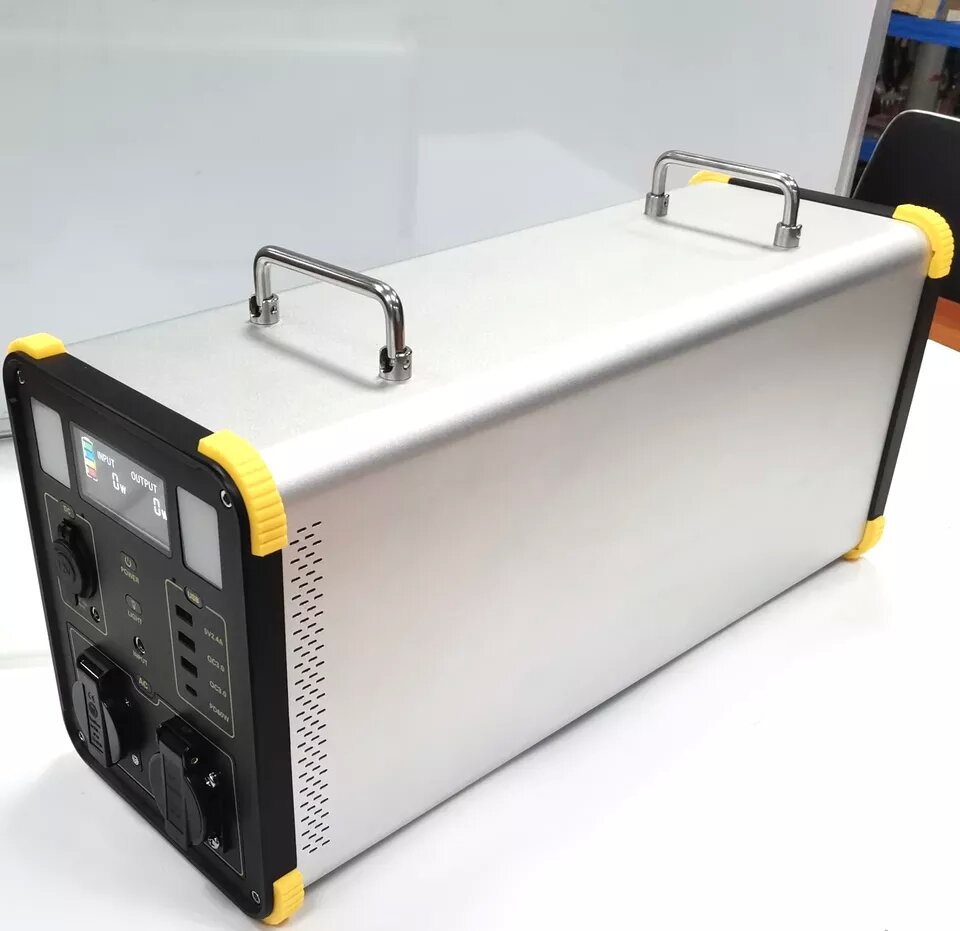 What is meant by a 1000W portable power station?
You may use a portable power station to power your electronic gadgets when you are not near an outlet. This device stores electrical energy in a battery. To power devices that require 1000 watts of electricity for one hour or devices that require less power for longer periods, a portable power station with a 1000-watt-hour (Wh) capacity would be required.
Outdoor activities, camping, and as a backup power source during a power outage all benefit from portable power stations. Solar panels, electrical outlets, and automobile chargers can recharge them. Additionally, to USB connections, AC and DC power outlets, and flashlights built right in, some portable power stations also offer these features.
An absolute must for camping, tailgating, and emergency seating:
For camping, tailgating, and emergency scenarios, the 1000W portable power station is a need. Its strong 1000W engine can supply adequate power for various products, including lights, electronics, and small appliances. For recharging computers, phones, tablets, cameras, and other electronics, this portable and lightweight power station offers up to 1000W of electricity.
To stay in touch with your loved ones:
People go camping to get away from it all, but they still want to keep in touch with those they care about. It's critical to update loved ones on your whereabouts and send photos whenever possible. All of your gadgets may be powered by a power station, and you can quickly contact assistance in an emergency.
Have you ever gone camping and seen a neighbour switch on their generator and leave it going all night? Low noise and lightweight transportation? It is hard to sleep when there is this much noise. A portable power plant, in comparison. Unlike a typical generator, it provides enough power to run all of your appliances quietly. A portable power station for camping will be useful for those who prefer short journeys. Due to its lightweight nature will take up little space in your car or recreational vehicle and won't tire you out hauling it about the campsite.
Online video and picture sharing in real-time are possible:
One of the finest aspects of camping is sharing every moment. You could share your experience with your loved ones or publish images and videos on social media to let people know what they are missing. With a portable power station, your gadgets will never run out of power.
Free from carbon emission:
A portable power station is another term for a portable generator that emits no carbon. Portable power stations may be charged, in contrast to conventional gasoline generators. It generates carbon-free energy that is exceedingly clean. So, even if you spend a lot of time outside, you can still recharge your portable power station. No longer are there any power outages.
Your portable power station can offer electricity to your electronic devices while camping outside, including your camera, camping lighting, portable fridge, cellphones, tablets, and laptop computers. The portable power supply can power up to 1000W of high-power devices. To begin, connect them to the AC plug on the portable power station. They could provide your smartphones, tablets, and other rechargeable devices with continual power, keeping your youngsters busy on long car rides. With a portable power station, you can finish your outside duties without being concerned about a power interruption.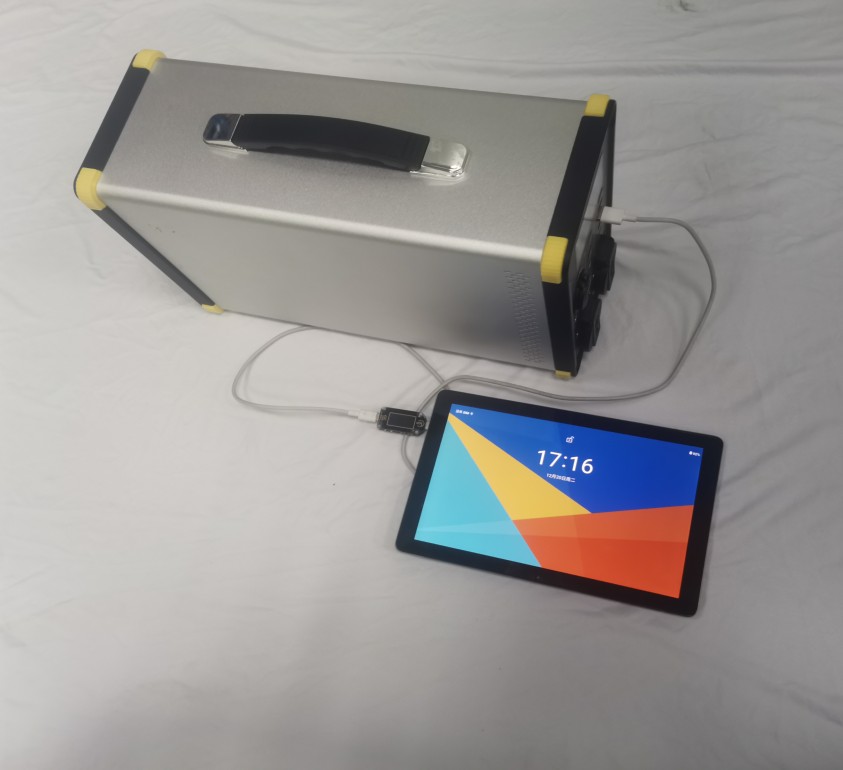 A portable power station with an output of up to 1000 watts and the ability to store electricity is known as a 1000W power station. It is a practical and dependable source of electricity for many uses, such as running small appliances, recharging electronics, and supplying backup power during blackouts. A 1000W portable power station has the following advantages:
A 1000W power station is portable since it is small and light, making it simple to use anywhere you need it.
You may power your gadgets without relying on a conventional power source if you have a portable power station that produces 1000W of electricity. This can be extremely helpful when there is little or no access to electricity.
A 1000W portable power station may be used to power a variety of gadgets, including computers, cellphones, and small appliances like microwaves and refrigerators.
A 1000W portable station may serve as a dependable source of backup power during blackouts, ensuring that you have access to energy when you need it most.
Charges Electronic Devices:
It is not enjoyable to have a dead phone when enjoying the outdoors. Alternatively, when you are filming a breathtaking mountain range, the drone's battery may run out. All devices, including GPS trackers, tablets, and cellphones, may be maintained and charged by a portable power supply. Your smartphone and battery-powered lights will succeed when you need them most.
Environmental friendliness:
Compared to conventional generators, portable power stations are more ecologically friendly because many of them are fueled by renewable energy sources like solar panels.
Conclusion:
It's a good idea to use a JIEYO 1000W portable power station for camping to power your gear. It can power a variety of devices, including a laptop, a phone, a tablet, and a camera. It is small and lightweight. A 12-month warranty is included with this battery. The JIEYO website offers premium batteries for sale. We prosper when we deliver happy consumers. We supply new, creative batteries. We offer every item you require, including strong batteries with a long lifespan. To assure the quality of the end product, we exclusively employ premium components. We are committed to providing our clients with outstanding services and have productive working relationships with domestic and international clients. Buy one right now!