Discover the Best Portable Power Supply for On-the-Go Charging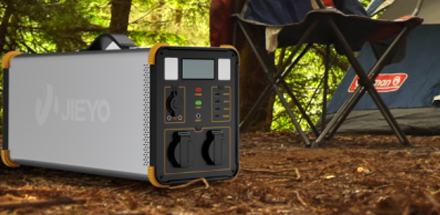 What exactly is the portable power supply for?
Using a portable power source, you can power or charge electrical gadgets while on the road. A rechargeable battery and a number of connectors are often included. These ports may be used to connect a variety of gadgets, including cameras, computers, tablets, smartphones, and more. From compact, lightweight devices that fit in your pocket to bigger, more powerful ones that can simultaneously charge many devices, portable power sources are available in a variety of shapes and sizes. To suit diverse devices and charging requirements, they could also have numerous connector types, including USB, USB-C, AC outlets, and DC outputs. Outdoor enthusiasts, vacationers, and anybody who wants to keep connected or charged up when away from conventional power sources will find these products very helpful. Depending on the model, they can be powered by a solar panel, a car charger, or a standard outlet. It's crucial to take into account aspects like capacity, weight, size, and the sorts of connectors it offers when selecting the best portable power supply. Additionally, be sure it can power or charge the devices you wish to use it for.
The importance of carrying a 1000W Portable Power Station Portable Battery Generator:
In today's environment, it is crucial to be able to keep your electronics charged and prepared for use when travelling. Having a dependable portable power source may be a lifesaver, whether you're a professional on the move or just an everyday person. A portable power source can come in handy whether you're going camping or off-roading or you need some additional power for your electronics. For various reasons, owning a power bank, usually referred to as the best portable battery supply, is crucial.
You may use a portable battery source to charge your electronics while you're on the road, saving you the trouble of finding an outlet. This is especially helpful when you're on the road or in an outdoor setting without many power outlets.
Situations requiring an immediate power source:
A portable battery supply might save your life in such circumstances. If your phone battery runs out and you need assistance, having a portable battery pack can help keep your phone switched on and operational.
A portable battery source helps keep your vital gadgets powered in the case of a power loss. This might be especially crucial if you depend on electrically powered medical equipment or need to stay in touch with family members in an emergency.
Buying extra batteries or lugging along various charging cords might be more expensive than using a portable power source. Multiple devices may be charged by a single portable power source, which makes it an efficient and cost-effective option. An indispensable tool for anybody who relies on electronic gadgets, a portable battery supply offers convenience, peace of mind, and emergency backup power.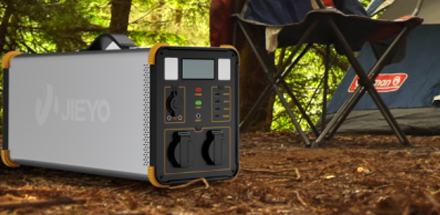 Why would you want to purchase a portable power supply from Jieyo?
High-quality and dependable output:
Jieyo is a well-known name in the portable power supply sector, and they are recognized for its high-quality output. You may acquire a product that will function well and endure for a long time by buying a portable power supply from a renowned company like Jieyo.
If portable power supplies are not made in accordance with safety requirements, they may be hazardous. Jieyo goods are created with consumer safety in mind and put through a thorough testing process to confirm that they adhere to regulatory requirements.
Capacity and Compatibility:
Jieyo offers a comprehensive selection of portable power supply choices with a range of capacities and compatibility with various devices. As a result, you may pick a product that is customized for your unique demands and gadgets.
Jieyo provides helpful customer care and post-purchase assistance, which is helpful if you run into any problems with your portable power supply. In the end, consider aspects like quality, safety, capacity, compatibility, and customer service when buying a portable power supply.
Greater product quality and authenticity confirmation:
Authenticated products are of higher quality, which is beneficial for customers and sellers who may profit from knowing that the product is real and has been authorized. Every time a product is purchased or sold online; authentication is performed. Increased buyer confidence benefits both buyers and vendors. Because of the verification procedure, you won't need to be concerned about chargebacks or refunds. They handle everything after they are entrusted to Jieyo. It's great that there will be little administrative work for you to do.
Products having long life span and ideal:
The lightweight, portable Jieyo products are perfect for outdoor activities, camping, and emergency backup power. Jieyo's portable power stations are built to be light and portable. Furthermore, a couple of their models come with added features, including wireless charging, MPPT solar charging, and LED illumination. When selecting a portable power station from Jieyo, evaluating your power needs, comparing the features and characteristics of several models, and reading user reviews is critical.
Jieyo is offering a fair price:
The growth of e-commerce platforms has made buying goods and services on the market simpler. Businesses offering portable power solutions that use rigorous internal authentication to ensure the security of every transaction are a member of the reputable JIYEO platform, which also offers exceptional pricing and availability. Product purchases from Jieyo are simple, dependable, and secure.
Conclusion:
If you're considering obtaining or purchasing the best portable power supply, contact JIEYO, a licensed power station vendor. To add one more thing, you will get a free replacement warranty with every item you purchase online. We are committed to providing top-notch services to our clients and value our productive working relationships with both domestic and international customers.