12v 200Ah LiFePO4 Battery Pack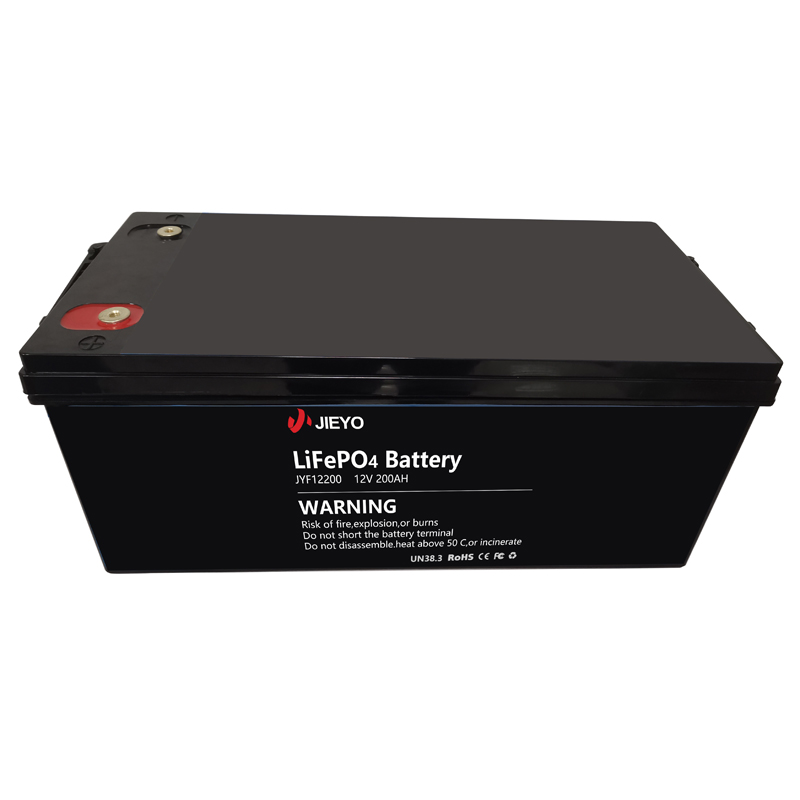 This 12V lifepo4 battery can achieve more than 6000+ cycles, which lasts up to 4 times longer than a lead-acid battery battery. The inside BMS can automatically stop recharging under the temperature of 0 ℃ and also can prevent the battery from the most common issue, such as temperature volatility, overcharge, over-discharge, over-current, overloading, overheating. It also can be extended up to 4 in series and 4 in parallel (Max 4S4P) to get more capacity (Max. 400Ah) and higher voltage. This 12V lifepo4 battery can widely run your golf cart, RV, motorhome, boat, marine, camper, electric forklift, trolling motor, electric motorcycle and so on.
Battery Performance
Nominal Voltage:12.8V
Nominal Capacity:200Ah
Nominal Energy:2560Wh
Internal Resistance:≤10mΩ @ 50% SOC
Self Discharge:<3% / Month
Charge Performance
Recommended Charge Current:70A
Maximum Charge Current:≤150A
Recommended Charge Voltage:14.4V
BMS Charge Cut-Off Voltage:<14.6V(3.65V/Cell)
Reconnect Voltage:>14.2V(3.55V/Cell)
Balancing Voltage:<14.1V(3.525V/Cell)
Discharge Performance
Maximum Continuous Discharge Current:100A
Peak Discharge Current:≤200A(≤5S)
BMS Discharge Cut-Off Current:300A ±43.3A(50-150ms)
Recommended Low Voltage Disconnect:9.2V(2.3V/Cell)
BMS Discharge Cut-Off Voltage:>9.2 V (2s) (2.3V/Cell)
Reconnect Voltage:>10.8 V (2.7V/Cell)
Short Circuit Protection:450 ~ 800 μs
Temperature Performance
Discharge Temperature:-4 ~ 131 ºF (-20 ~ 55 ºC)
Charge Temperature:32 ~ 113 ºF (0 ~ 45 ºC)
Storage Temperature:23 ~ 95 ºF (-5 ~ 35 ºC)
BMS High Temperature Cut-Off:149 ºF (65 ºC)
Reconnect Temperature:131 ºF (55 ºC)
*The above data is for reference only. CONTACT US for detailed information and customized solutions.