Understanding The Best Portable Power Station and Its Uses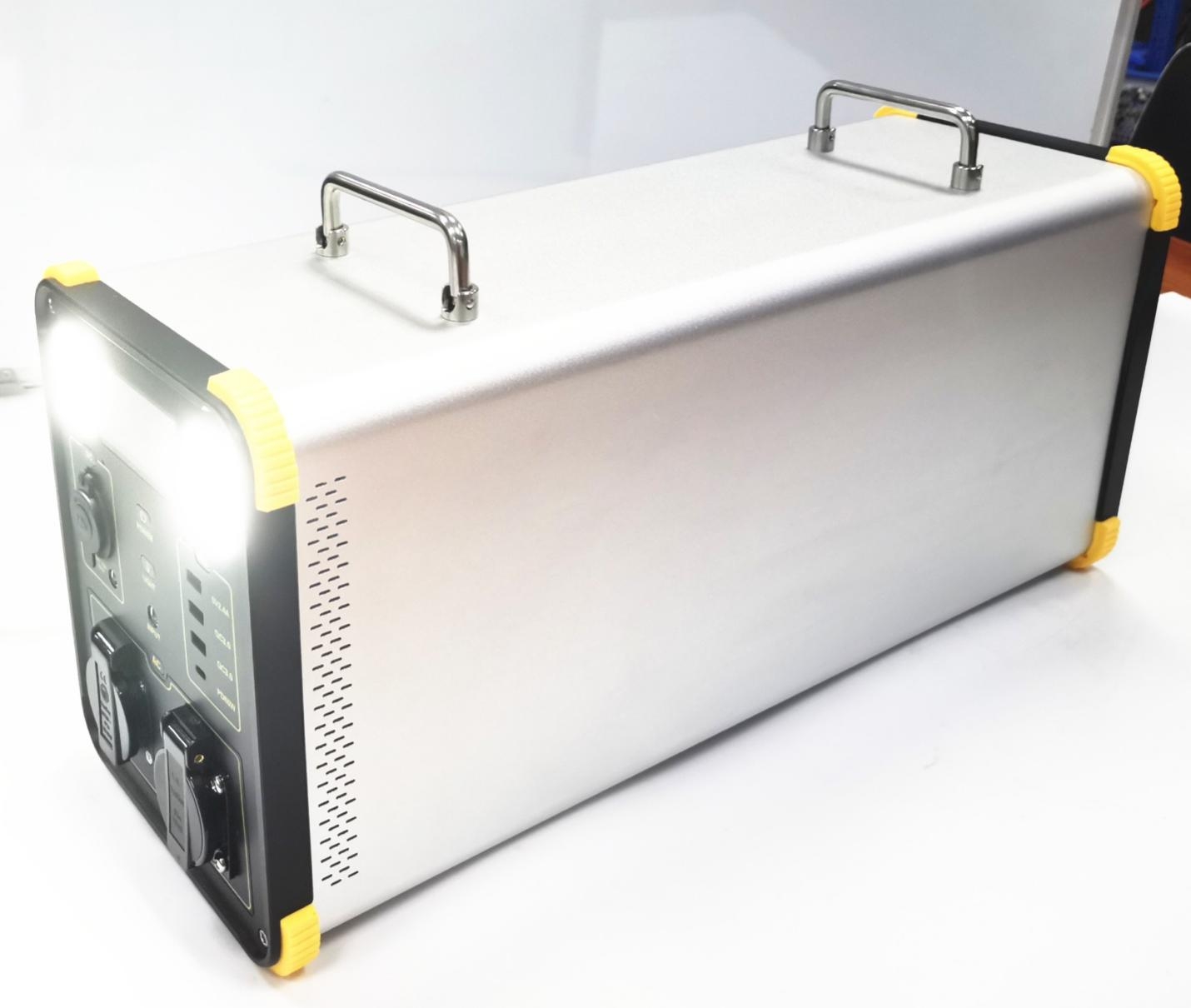 What is a portable power station?
A portable power station is a power backup that provides electricity when required. It is a best friend for a camper to enjoy the benefits of electricity when there's no power supply nearby.
The portable power stations are designed to provide electricity to recharge your devices, light the bulbs, and power up your appliances on the go!
The convenient power backups are lightweight but have enough capacity to supply total electricity no matter where you are. The good thing is that one can easily take it with them for indoor or outdoor use.
Because they are available in various designs and sizes, you may choose the best portable power station that meets your needs. Some power stations have less power capacity for basic use, while some have a large capacity to power up big appliances. In contrast to other types of power stations, they don't release any potentially harmful sparks or generate a lot of noise.
What are the qualities of the best portable power station?
When purchasing the best portable power station, you should look for the following qualities before investing in a poor station.
Lightweight: A best portable power station should be lightweight, compact, and handy. Therefore making it easier to transport and manage.
Low-noise: When camping in nature's silence, a handy power backup station should have low noise because consistent noise can be disturbing. An excellent portable power station should have around 20-30 dB of sound output.
Fast charging: Some stations take much time to fully charge up before going for a trip. So it can delay your plans or end up half charging for your use. The best portable power station should have a fast charging feature.
Comfortable journeys: It should weigh around 26kg so that it won't take up much space in your car or recreational vehicle. Hence it becomes easier for you to carry it to the campsite.
Accidental Resistance: Another quality you should look at while choosing the best backup station is the ability to resist accidental stress. Because in the scenarios when you are carrying a portable power station along with you, there's some chance for it to hit the ground. Therefore an accidentally resistant handy power station can work longer for you.
Technical capabilities of a handy power backup system:
The portable power station has a backup ranging from 2000-5000W.
The output of AC electricity is rated 220V/50Hz.
Input DC is 12V and 10A.
It has an LCD information panel and a charge duration of around 10-15 hours.
Discharge temperatures range from -10 to 40C, whereas charge temperatures range from 0 to 40C.
A portable power station can work efficiently in a temperature ranging from -20 to 45C.
The size and design may vary depending upon the size of the internal battery holding backup and other features based on your need.
The above-combined capabilities of the station are calculated from 10 consumers that purchased camping power stations from JIEYO.
Is it legit to buy a portable power station? Is It really helpful?
The answer is yes! It is helpful to buy a new portable power station because of its many benefits. These power stations are equipped with a battery and inverter technology that takes DC voltage to charge the battery and offers an AC power supply.
Whether you are in rural areas, camping, or temporarily cut from electricity, a charged power station can supply safe and surge-free electricity to power up your appliances.
Now let's talk about portable power stations and how useful they have been throughout campers' journeys. For example, if you are camping, you require a solution to light up your camp, switch on a fan, mosquito killer, stove, or electric cattle. You can't find electricity except for the portable power station as your best friend.
Does the size of the battery backup station matter?
Yes, size matters! The bigger a station, the more capacity it will have to store, charge and supply for even long periods. So, definitely, a high-fi backup station will have greater weight, increased dimensions, and noise as compared to the best station for your needs.
What accessories can be powered using a 3000W portable power station?
The best portable power station can offer electricity to your electronic devices while camping outside, including your
Camera
Portable fridge
Cellphones and tablets
Laptop computers.
Coffee maker
Searchlight and camping lighting
Mosquito repellent and Radio
In short, you can utilize the backup station for your needs based on the camping nights and your accessories charging requirement. Obviously, these stations offer a limited source of power supply that should be used when required. Therefore, you can manage your needs likewise.
Calculating how long a portable power station works?
There is no rocket science in calculating watts into hours of consumption. Well, that's a good idea to calculate your gadgets' power consumption vs. the power station's capacity.
Let's take an example of a 3000W power backup system if your appliance consumes 100W per hour, meaning 100 watts multiplied by 30 hours to make 3000 watts. 100x30 = 3000 watts. So, a 100W appliance can work 30 hours consistently on a 3000W power station.
Let's make it more in-depth with realistic examples:
In 3 days of camping, you charge your cellphone 5 times with a 50W charger taking up 4 hours in total; you light up 50W of lights for at least 15 hours, watch a movie on your laptop, charging it 2 times with an 80W charger and make coffee with 300W machine for 1 hour, using mini refrigerator of 300W for 5 hours.
The mathematical representation:
Cellphone: 4hr x 50W = 200W
Lights: 15hr x 50W = 750W
Laptop: 2hr x 80W = 160W
Coffee machine: 1hr x 300W = 300W
Mini Refrigerator: 5hr x 300W = 1500W
The total becomes 2910 Watts.
So, it means you are still saving a little bit of the full charge from a 3000W power backup while enjoying camping for 3 days and nights!
Features of an extraordinary portable power station:
The best Portable Power Station comes with Nickel Metal Hydride (NiMH) technology batteries. Its numerous advantages are its lack of maintenance, long longevity, and high energy capacity.
Its three converters, four outlets, and four 12-volt outlets can provide all power to all of your gadgets simultaneously.
Thanks to its six charging connections, the gadget can accommodate all modern electronic devices, including tablets. There are two conventional wall outlets, two USB ports, and two cigarette lighter connectors.
These portable power units are ECO-friendly, which makes them great for camping. Since they provide a quiet and clean power supply. They are also quite easy to set up and operate and very versatile.
Some new models of portable power stations come with water-resistant bodies that make them stand out for rainy seasons.
Conclusion:
The best portable power station can keep you powered up whether you're camping, at the beach, on a long drive, or want a dependable backup supply of electricity. It can power various devices, including handheld devices, mini-fridges, coffee machines, and led camp lights. It is small and lightweight with a powerful battery.
If you are thinking of buying or ordering the best portable power station, you can simply contact JIEYO, which is a certified seller of power stations. One more thing to include, you will get a free replaceable warranty on any product you purchase online! We are committed to providing our clients with outstanding services and have productive working relationships with domestic and international clients.