A complete review on aaa Nimh rechargeable batteries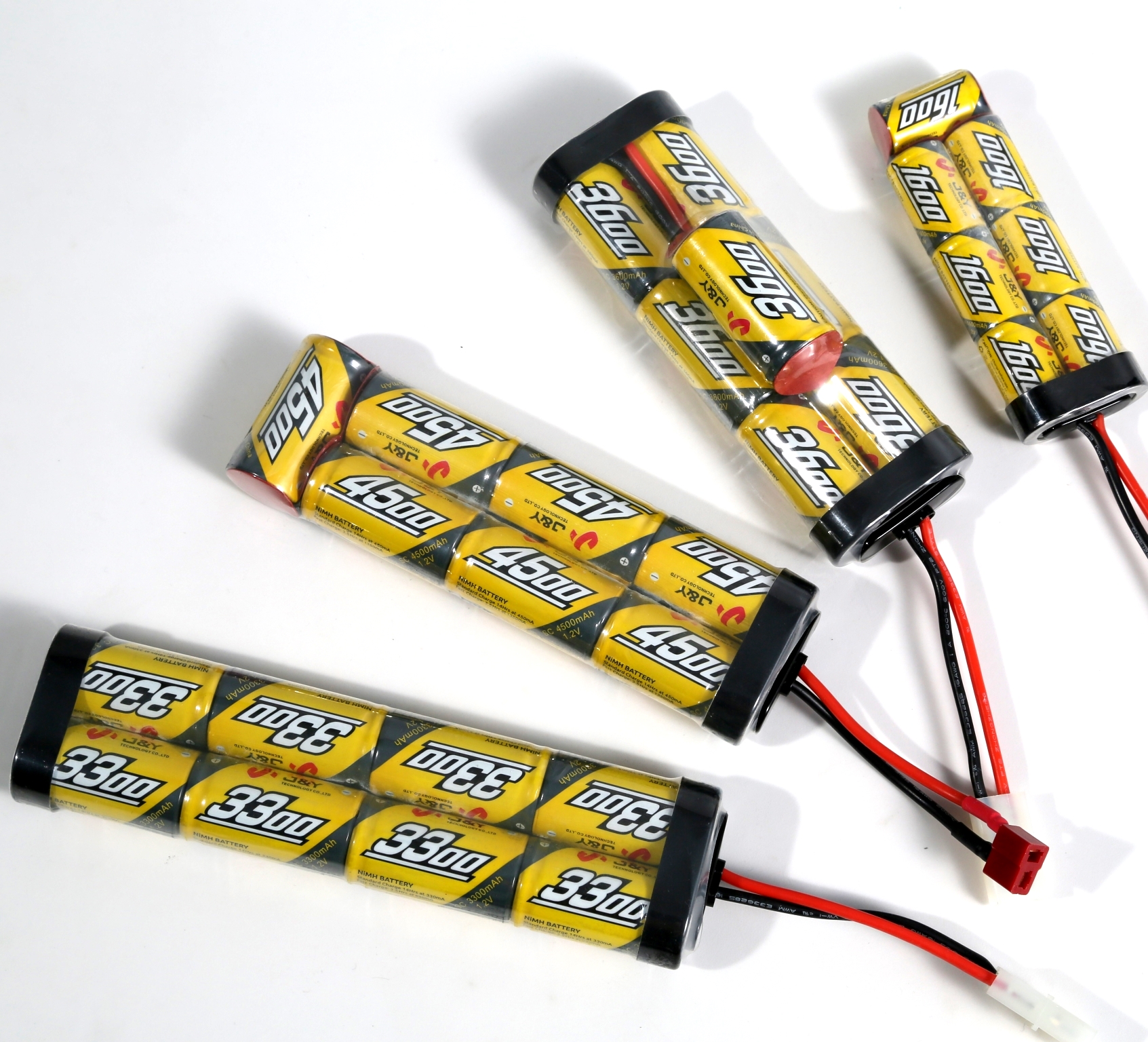 What purposes do rechargeable aaa Nimh batteries serve?
Compared to AA battery cells, AAA batteries are smaller. The individual battery chemistry affects the battery's weight, nominal voltage, and battery designations or technical names. Most of the time, small electrical devices like robots and digital photographic cameras use aaa batteries. Appliances with similar power requirements but a more excellent electric current take are sometimes made to use bigger batteries, like the aaa battery form. Nimh batteries typically have a high recharge ability rate, which might make them functionally comparable to hundreds of alkaline batteries throughout their lifetime. Nimh batteries self-discharge at a rate of roughly 1% per day, so if used in a standby or low-energy device, the battery will only last for about 90 days before recharging.
What is meant by aaa Nimh rechargeable batteries?
The type of batteries used to power electronics is probably not something the ordinary person gives much thought to. But there is a significant distinction between AA and AAA batteries, particularly regarding rechargeable versions.
These aaa Nimh rechargeable batteries are the top ones available. You've found the most acceptable location to browse if you're seeking AAA NiMH rechargeable batteries.
They excelled in our capacity tests, recharged more quickly than other batteries, and had a longer shelf life. The advantages are the low cost, large capacity, and environmental friendliness of aaa Nimh batteries.
Digital cameras, remote-control cars, and portable electronics are just a few devices that can use these batteries. Additionally offered in several sizes and forms, aaa Nimh batteries are perfect for many uses.
Why are aaa Nimh rechargeable batteries the best?
They produce less trash than single-use batteries because they can be recharged. They are more cost-effective in the long run than single-use batteries (the more you use them, the cheaper they get).
With high drain, electronic devices provide higher performance and enormous capacity for prolonged operation. Compared to alkaline disposable batteries or NiCd rechargeable batteries, Nimh rechargeable batteries have a 2–4 times longer lifespan.
These batteries are a fantastic replacement for single-use batteries. They are inexpensive, environmentally beneficial, and have a high reusability rate. Additionally, aaa Nimh rechargeable batteries have a high energy density, which means they can run your devices for a considerable time.
We are all aware of how harmful disposable batteries are to the environment. High-drain electronics like digital cameras, portable game consoles, and other electronics that need a lot of power benefit greatly from using AAA batteries. Additionally, they last a very long time, so you won't need to replace them frequently.
Advice on Picking Batteries:
Energy can be transported and stored in batteries. You can balance extended duration, excellent performance, reasonable price, and little environmental impact with the correct battery. All of these factors may impact the effectiveness and safety of the battery. Since many rechargeable contain lithium, incorrect storage that exposes the battery to heat or moisture can result in improper battery performance and perhaps personal injury or device damage.
Determine the size of batteries you require:
This is easy if you require AAA batteries if they power your device. The size of the battery that the gadget needs can be found on the device itself or in the user guide.
Determine whether to use disposable or rechargeable batteries:
Although rechargeable batteries can be used again and are initially less expensive than single-use batteries, they are ultimately the most cost-effective option.
Choose the proper battery:
You can choose the ideal battery for your application by being aware of how batteries operate, how alkaline differs from lithium, and how NiMH differs from lithium-ion.
As the popular rechargeable battery, nickel-cadmium (NiCd) batteries have been displaced by NiMH batteries. They eliminate cadmium's extreme toxicity and have an energy capacity of up to 50% more than NiCd batteries. Nevertheless, recharged NiMH batteries have replaced mainly regular NiMH batteries.
Compared to single-use batteries, it supplies energy capacity at a more steady pace (technically, a flatter discharge rate); for instance, the light from an alkaline headlamp staff is intense and gradually dimmer. Because rechargeable batteries supply a constant voltage, Nimh maintain stable light output.
It performs better when powering high-drain devices than an alkaline battery because it significantly increases current (electron flow).
There is no discernible "memory effect" (a battery would typically "remember" to store only the amount of energy it gave at its most recent discharge).
It performs respectably in colder climates.
It has superior long-term value compared to disposable batteries.
The aaa Nimh rechargeable batteries save resources and money:
Of course, adopting rechargeable batteries has the most compelling benefit in terms of lowering waste. The environmental effect of rechargeable batteries is 28 times shorter than that of not reusable batteries. The more sustainable option is to use NiMH rechargeable batteries. Compared to the initial energy needed to produce disposable batteries, rechargeable use substantially less energy during the charging process. Additionally, even though you must purchase the batteries and a battery charger, you will save money by not needing to buy brand-new batteries each time your current ones run out.
Conclusion:
Make careful only to acquire rechargeable batteries from reliable sources when making your purchase. A gamble is taken when buying a battery from a low-quality supplier. In addition to being fake, a battery may have been mishandled during storage, be out of date, or even harmed. You must get any other types of high-quality batteries from the JIEYO website if you're seeking aaa Nimh rechargeable batteries. For all kinds of electrical applications, our online store has one of the broadest selections of batteries and battery-related products on the internet. Our website is straightforward to help clients discover precisely what they need. Our entire product line is conveniently divided into categories. The category drop-down menu at the top of each page of our website makes it simple to sort them. Please don't hesitate to get in touch with us if you need help choosing the goods that are best for you.