Some of the Advantages of Using a 24 Volt Battery in an Electric Bicycle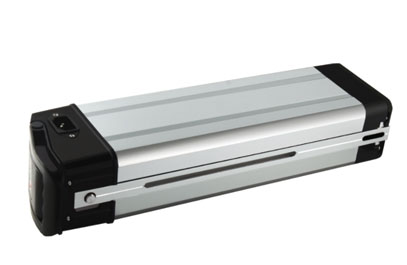 Some of the advantages of using a 24-volt battery in an electric bicycle:
The first thing you need to understand about electric bicycles is that they are not going away soon. According to a marketing analysis conducted by the NPD Group, purchases of electric e-bikes had a remarkable increase of 240 % over a year. Some people are concerned that traditional bicycles may become outdated as a result of the development of the e-bicycle. But there's no need to be worried since e-bicycles won't make pedalling a thing of the past. They might improve it, particularly when people's travelling ways are altering.
Electric bicycles are legal to use. If you are more than 15 years old and want to ride an electric bike, you may do so even without a driving license. The battery has an energy output of 200w. The most electric bicycle should not be able to move at speeds more than 15.5 miles per hour. They are more likely to be heavier than a "normal" bike. The average weight of a bicycle without an electric battery is between 30 to 45 lbs., whereas the electric version of a comparable model might weigh anywhere from 45 to 50 lbs. According to the research, a 24V battery for electric bicycle considers a low-weight e-bicycle with high premium quality.
 We tell you about the 24V battery for an electric bicycle with its benefits and maintenance tips.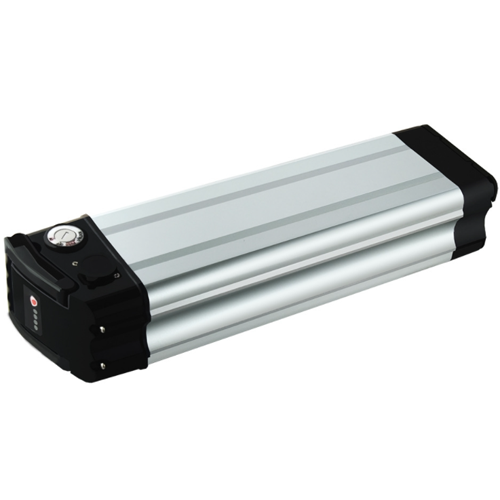 24V battery for electric bicycle:
24-volt battery with a high energy density and a low weight, constructed with premium-grade lithium-ion cells. It is competent in providing a maximum constant current of 15A. A 24V battery for an electric bicycle is sufficient for a wide variety of electric equipment that needs between 250 watts and 300W of power. Many people inquire about the voltage of electric bicycle batteries is the most common inquiry about electric bicycles. Let me explain it with an example. If your weight is not more than 50kg and you live in a city, you can choose 24V for an electric bicycle. A 24V battery for electric bicycle is the best option if you are not in hilly areas because it has low-power voltage. It will be challenging for you to ride in hilly areas.
Benefits of batteries in electric bicycles:
Here are some benefits of batteries in electric bicycles:
Lightweight and easy to install:
The batteries for the electric bikes have a long life expectancy and are safe for the surroundings. Additionally, using it carries almost little risk. Because it is simple to recharge these batteries, you will always have the capacity, a high energy density, and a higher volt available to you when you require it. It is the optimal choice for everybody interested in going for a spin on an electric bicycle. A 24V batteries for electric bicycles are well-known for its lightweight quality. The reason is that the battery contains lightweight materials such as aluminum and plastic. The narrow frame design helps to lower the weight.
On the other hand, it just takes a few seconds to attach the batteries to the electric bike since it simply locks into position. You won't need any specific equipment and machinery to fix a battery. The process can be done extremely quickly and easily by anybody. In addition, the battery is secured in place by a strong clip, ensuring that it will not get dislodged or fall off when riding an electric bicycle.
To make your e bicycles long durable:
The batteries are not only lightweight, but they also have a suitable range and superb durability. Because it can be rechargeable approximately 500 times, you may ride your electric bicycle for a long time thanks to this feature. In addition to being safe for the environment, the 24v battery for electric bicycle will not let out any toxic gases or chemicals in the atmosphere. Consequently, this is an excellent option if you are in the market for an e-bike battery pack to support your electric bicycle. The battery lasts for the same amount of time as the bicycle. Batteries for the electric bike should last between two to three years if they are used and maintained appropriately.
Inexpensive, dependable, and simple to use:
The 24V battery for an electric bicycle helps bring down the cost of an electric bicycle. It is a terrific alternative to traditional bicycles since it makes it easier for people to ride e-bikes. It makes it an excellent choice. Because of this, you will have lower utility costs and save cash on petrol for your vehicle. A good battery saves your time because it enables the aged, ill, or wounded to ride electric bicycles. A 24v battery for electric bicycle helps travel in the town or nearby areas.
Batteries in an electric bicycle are known for their dependability. Electric bicycles are also long-lasting and can be helpful in any climate without tension.
Installation of battery does not need a significant amount of space:
Many people believe electric bikes are a waste of space. Because they are not able to keep them in their houses or flats due to a lack of available space. But, this is not okay because batteries have a low profile. It makes them suitable for use in confined areas. Every single battery for an electric bicycle is kind to the environment.
Strategies to Extend the Lifespan of Your Battery:
Here are some strategies that help you to maintain your battery health:
Take care not to charge your battery beyond its total capacity.
Turn off the switch when the charging is complete.
Make sure you don't accidentally drop your battery.
Keep adding more charge to the battery rather than letting it run completely dry after every ride.
Keep your batteries in a place that is protected from the elements, dry, and at a temperature that is at least 15 degrees Celsius higher.
Conclusion:
Batteries are very crucial when you are planning to buy electric bicycles.
There are many other types of batteries and have their own specifications. A 24V battery for an electric bicycle covers approximately 15 to 20 kilometers per charging. Y&J technology provides the best and high-quality batteries on their websites. You can contact them for the best services.